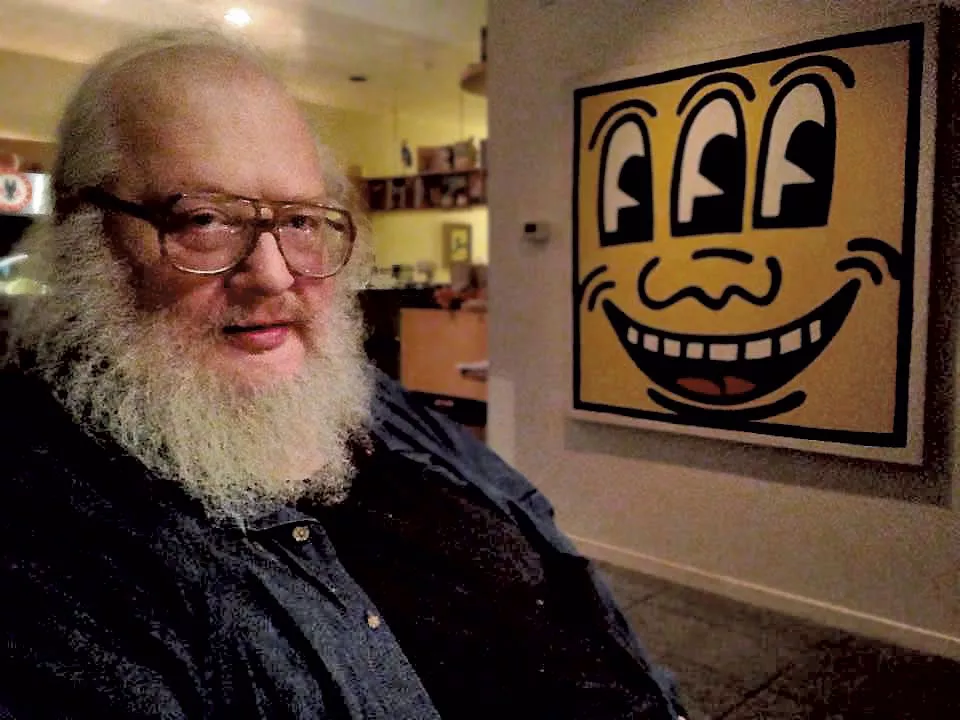 Cops in Brattleboro are asking for the public's help in locating comic book collector Jim Wheelock's missing loved ones. The Los Angeles-based illustrator, writer and graphic designer was born and raised in Vermont. Shortly after he relocated to LA in 1995, his mother died, and he moved his trove of vintage comic books from her home to Brattleboro's Hillwinds Farm Storage for safekeeping. Last month, Wheelock learned it was no longer safe.
"My storage space was robbed," he announced in a release that was quickly picked up by online vintage-comics media outlets, including Bleeding Cool, Sizzling Comics and the Comics Reporter. "It looks like my entire collection was taken. It has great personal value to me and was also part of my retirement plan."
Wheelock elaborated that his cache of several thousand comic books from the 1950s to 1990s included The Avengers, Daredevil, X-Men, Conan the Barbarian and others from the debut issue on; The Fantastic Four and Spider-Man from the second issue on; and The Hulk from No. 3 on. In addition, he had nearly every book published by Marvel Comics and DC Comics in the 1960s, including The Flash, Batman, Superman, Action, Adventure, Superboy, Sea Devils, Sandman and more.
"Comics from other companies include runs of Herbie, Magnus, Robot Fighter — the list is endless," Wheelock wrote.
Informed of Wheelock's misfortune, former state cartoonist laureate James Kochalka commiserated. "I don't really know what these comics are worth," he said via email. "But it sounds like a significant collection, and it's old enough and big enough to be significantly valuable.
"But beyond the value of what's stolen, being robbed is a terrible personal violation," Kochalka added, "and comic books have meaning far beyond their value as saleable commodities. I hope the comics are found and returned to their owner."
Wheelock couldn't agree more. Reached by email in Angoulême, France, where he made his annual pilgrimage last week to attend that city's annual international comics festival, he told Seven Days, "I remember where I was and what I was doing when I bought or read many of [the comic books]. Later, when I worked in the financially rickety world of a freelance artist, knowing the books were in Vermont gave me a sense of security, a retirement nest egg. This is what the culprit robbed me of."
As for that culprit, the Brattleboro Police Department has made an arrest. Officer Adam Petlock confirmed that William Brown, 48, has been charged with breaking into several units in the storage facility. As of press time, however, a connection to Wheelock's comic books had yet to be established. According to Petlock, Brown copped to the break-in but not to the theft of the collection.
And that only adds fuel to Wheelock's ire. "I'm deeply angry that a man I never met has done so much damage to my life," he wrote to Seven Days. "But mostly, I want my comic books back. I believe he will attempt to sell them. I hope people will keep an eye out at stores, flea markets and online for a large collection of comics from the '60s through the '90s."
Double bummer for Wheelock: He never had the collection appraised, and it wasn't insured.
Burlington-based New Yorker cartoonist Harry Bliss wrote via email, "It's really a condition issue. If the comic books were near mint condition, he's out quite a lot."
Wheelock himself said that if each of his comic books were worth just a dollar apiece, his collection "would still add up to $5,000 to $6,000." In fact, comics such as The Fantastic Four No. 2 and Spider-Man No. 2 have been known to go for $500 or more apiece, he said, while first editions of Daredevil, The X-Men and The Avengers might sell for thousands of dollars each.
Comics, it's safe to say, have been Wheelock's life. He's always loved them. He studied art and illustration at Brooklyn's Pratt Institute, then worked in film and television producing storyboards while placing work in alternative comics. In 2013, he illustrated the graphic novel Inferno Los Angeles, a modern twist on Dante's classic — never imagining he'd soon find himself in his own hell.
As the years passed, Wheelock took comfort in the belief that his enduring passion would someday provide security in his retirement. Rare is the artist with a 401(k). Everything he'd collected was in that Brattleboro storage facility. Perhaps, with the help of some alert fellow collector, Wheelock's investment will see a return.