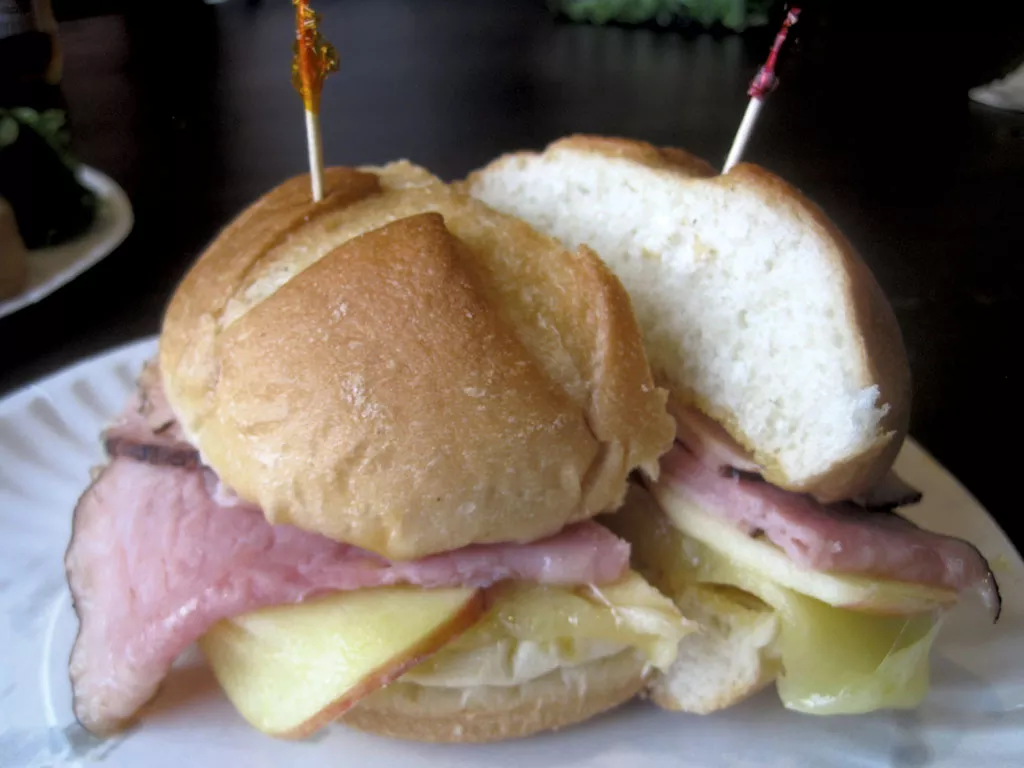 Jonathan Wish of Wow, That's Good Food! knows a thing or two about opening a restaurant. He's the man behind Burlington's Scuffer Steak & Ale House, Grazers in Williston, both Vermont Tap Houses and Vermont's only IHOP franchise. Wish took over ownership of Middlebury's Noonie Deli last summer.
Now he's adding a second incarnation of the beloved sandwich spot — and returning it to Burlington, where the original Noonie was established in 1986. Wish is shooting for a February opening at 30 Main Street, the storefront most recently occupied by Logan's of Vermont.
The Noonie Deli chain "was widespread throughout Vermont once upon a time," Wish recalls. "There's a lot of nostalgia for Noonie's. The more I asked around — once people found out we owned Noonie's — it was requested time and time again."
Diners seeking to re-create the lunch experience at the last Burlington Noonie, which closed more than two decades ago, are in luck. Wish says he'll keep all the classics and revamp the menu only slightly, adding several new breakfast sandwiches.
The signature bread likewise won't change, though pastrami and roast beef will now be made in-house, joining home-cooked turkey. Wish is eager to announce that the new deli will deliver orders of any size, "whether it's one sandwich or 100."
The original print version of this article was headlined "High Noonie's"