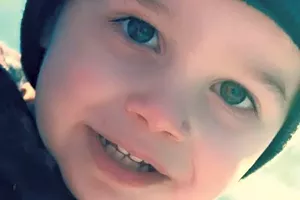 Courtesy of Reava Burnor
Parker Berry
Criminal charges will not be filed in connection to the drowning death of a 3-year-old boy at a Waterbury daycare facility in February, Washington County State's Attorney Scott Williams announced Monday.
Parker Berry, of Hyde Park, wandered away from Elephant in the Field daycare center and was found unconscious in a nearby brook.
The boy died two days later
.
The Department of Children and Family Services
revoked Elephant in the Field's daycare license after the incident
.
Williams said that actions already taken against the daycare will "remove future risk to public safety."
"I have determined that none of the actions or inactions of adults involved with this terribly sad incident qualify as demonstrating a criminal mental state, including criminal recklessness or negligence," Williams said in a prepared statement.
Earlier this year, Williams said that criminal charges were not warranted against a para-educator tasked with caring for Parker.
Williams said that he told the boy's parents about his decision and "they have expressed their satisfaction with the process and decision making."
Kids VT wrote about the home-based daycare program
, located on a 42-acre farm, in 2014.
A version of this post originally appeared in
Seven Days
.