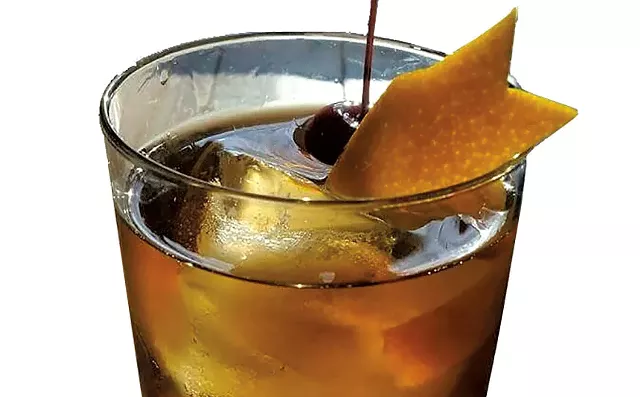 In 2015, chef Chad Hanley and Sumptuous Syrups of Vermont mix master Don Horrigan worked together as the opening chef and bartender, respectively, at Edson Hill. There the duo nurtured a rare synergy between kitchen and bar, but, last fall, they parted ways.
Horrigan landed at Kingdom Taproom, while Hanley signed on to open Gaku Ramen in Burlington. When they bumped into each other earlier this summer, they had plenty to catch up on. Over drinks, their conversation meandered from current projects to hopes and dreams of what each man would do, given his druthers.
"We got to talking, and it was kind of like, 'You know what, I don't think we're done yet,'" Horrigan recalls of the happenstance meeting. "It was kind of like, 'We're a chef and a bartender, and neither of us really wants to do other people's stuff.'"
So, when they heard that Jon Mogor was ready to hand over the reins of Rogue Artisans Café in Morrisville, it seemed like a good fit. The gallery-café was prospering, but Mogor wanted more time for his woodworking projects. A deal was forged: Mogor closed his café, and Hanley and Horrigan will open the Niche @ Rogue later this fall.
The new spot will offer refined spins on classic comfort food and cocktails, prepared with local ingredients. "It's going to be mix and match," Horrigan says. That means guests will be able to pair dishes such as Scottish duck egg, chicken-fried steak, lamb-meatball gyros, and black-bean-and-seitan meatloaf with various gravies and sides.
Beverages will include Horrigan's signature riffs on classic cocktails, along with local beers, four wines on draft, and coffee and espresso drinks. Boozy pick-me-ups may include vanilla-bourbon-infused espresso with Frangelico foam.
If all goes well, the Niche will open later this month or shortly thereafter.