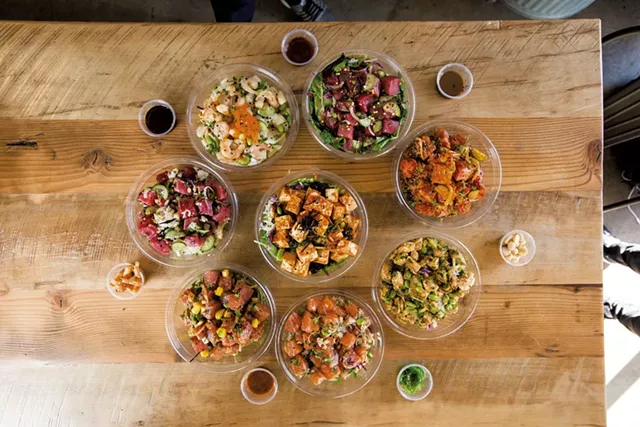 Courtesy of Powkéworks
Poké bowls from Pokéworks
Some nine months after the opening of the Scale Poké Bar in Williston, Chittenden County's first poke restaurant, a new poke eatery is expected to occupy the space at 40 Church Street on the Marketplace in Burlington.
Pokéworks, a chain that started in Manhattan in 2015, plans to open its Burlington location in December, a company spokeswoman said by email. Pokéworks currently has eight franchises, with a ninth to come by the end of July, she added. The Burlington restaurant is one of 28 new franchises "in the pipeline" for this year.
Poke (pronounced poh-keh), a raw seafood dish from Hawaii, has become a national trend in recent years. It is often served in bowls that combine fish with many other ingredients.