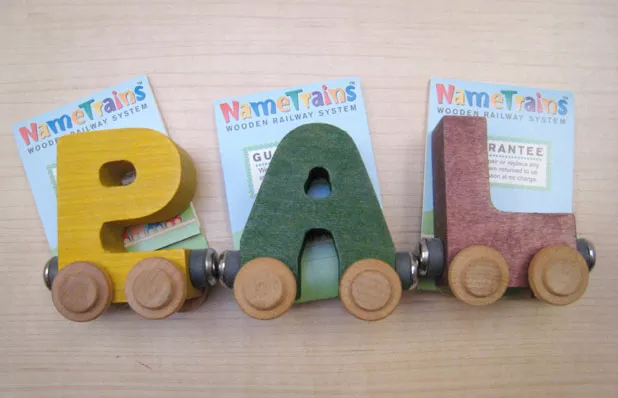 Nothing speeds the wheels of Congress like children in peril and, by any measure, 2007 was the year of living dangerously for children's products. Dubbed "The Year of the Recall" by Consumer Reports, 2007 saw a record number of children's products pulled from store shelves — an average of four per week. In all, more than 46 million kids' items were deemed too perilous for public use. They included lead-contaminated toy trains, collapsing cribs, magnetic choking hazards and toxin-tainted craft sets. Seventeen percent of the recalls were prompted by injuries or deaths, according to a report from the nonprofit consumer group Kids in Danger.
Congress reacted swiftly. In August it passed the Consumer Product Safety Improvement Act of 2008, enacting some of the world's toughest standards on children's products. CPSIA was hailed as a major triumph by consumer groups and child-safety advocates. Among other things, the law increased the staffing and funding of the Consumer Product Safety Commission, expanded oversight of imported goods, created a searchable public database for product injuries, and imposed stiff penalties on companies that break the law.
By and large, the negative publicity surrounding the recalls benefited Vermont's artisan toy and clothing makers. Since nearly all the tainted toys were mass-produced in China or other Asian countries, playthings made locally from all-natural materials looked better, and safer, than the competition.
But the CPSIA, which passed with scant industry input or congressional debate, may end up taking those homegrown companies down, too. It mandates extensive third-party testing and labeling of all children's toys, furnishings and garments for choking hazards and toxic chemicals. Chief among them are lead and phthalates, a class of vinyl softeners hazardous to humans. And, since the CPSIA covers such a wide array of products and parts, from bath seats to all-terrain vehicles, assessing the cost of testing is difficult. Industry estimates range from $140 to $4000 per item.
In many cases, manufacturers must test for banned substances, even if their products would have no rationale for containing those chemicals, such as a plastic softener in an all-wood toy.
Some Vermont toy makers claim that the new regs, which start phasing in on February 10, are impractical and too costly. They say if the new law isn't modified for smaller producers, it could spell the end of Vermont's artisan-toy industry. And, unlike the Toy Industry Association, which represents primarily large manufacturers, there is no trade group speaking on behalf of small, independent toy makers.
Ron Voake, owner of Vermont Wooden Toys of Norwich, has been hand-making children's toys for 35 years, almost exclusively from wood sourced in New England and Canada. "It's my full-time thing," Voake says. "It's not really a moneymaker, but it's fun to do."
Voake just learned about the CPSIA last week and says he has "no idea" what the new law could cost him. But, if the published reports he's read are true, he'll have to stop selling his toys to the public. "I don't know what to make of it, but there's not a lot I can do about it," he says.
Craftsbury Kids of Montpelier is a local online seller of toys, jewelry, clothing and other children's items. The company sources its products from about 100 different independent artisans and crafters worldwide. The cost of testing each item in a government-certified lab could be a deal-breaker.
"We wouldn't be able to sell anything that we sell now, that's for sure," says company spokesperson Michael Secore.
And the new law doesn't just apply to toys. Kathleen Fasanella is owner of Fashion-Incubator of Las Cruses, N.M., an Internet-based trade magazine that serves primarily small- and medium-sized makers of sewn items, such as clothing, apparel and stuffed animals. Fasanella is unequivocal about the law's impact on her industry: "It's going to put us all out of business."
According to Fasanella, anyone who sells items for kids will be affected, including the grandmother who knits baby booties and sweaters, or the local thrift shop that sells secondhand children's toys and strollers.
"Legally, after February 10, you can't even give that stuff away" she asserts. "If you don't have the certificate, it has to be destroyed."
David Arkush is director of the Congress Watch division of Public Citizen, one of the half-dozen or so activist groups that pushed for passage of the CPSIA. Although Arkush says he's only now starting to hear from small, independent manufacturers, he believes the claims about excessive testing costs are the result of poor information from the Consumer Product Safety Commission, if not a deliberate misinformation campaign.
"Some of their perceptions of what the costs are going to be are really overblown," Arkush asserts. The CPSC "is not a bunch of jackbooted thugs who are going to come lock people up if they're not complying with the law."
Arkush admits some of the mandates may sound absurd at first blush, such as testing wooden toys for phthalates, or testing cotton T-shirts for lead.
"But we're erring on the side of safety," he adds, "because this is about lead and other toxic chemicals that are very dangerous to children."
Some local toymakers aren't waiting around for the law to be amended. Mike Rainville is owner of Maple Landmark Woodcraft of Middlebury. His company, which has been in business for nearly 30 years and employs 40 people, has already begun the first phase of testing its entire line of children's goods — 880 in all. But since there's no government-approved lab in Vermont, all his products must be sent out of state. He says some of his slower-selling lines that don't justify the cost of testing will likely be phased out.
"We essentially don't have any choice. We're large enough and visible enough, and our customers expect it," Rainville says. "The program is far from flawless and it's far from inexpensive."
Rainville hasn't yet received a final bill for the first round of tests. But he says he thinks he can keep the cost under 5 percent of his total revenues — still a major hit, especially in a poor economy when domestic manufacturers face serious import pressures.
"The ultimate sad irony," Rainville adds, would be "if the small companies that have benefited from all the problems of the last 15 months end up being the ones driven out of business by the solution. And there's a real chance of that happening."