The dual mission spelled out in its name isn't the only unusual thing about the Richmond Food Shelf & Thrift Store. The shop, which purchases the food it donates with the proceeds from the sale of secondhand apparel, also has a far spiffier website than do most small-town thrift stores. Its clean, professional design banishes all thoughts of tattered T-shirts and mismatched shoes.
The designers of the website are Joe Rittling and Connor Gallagher, the 24-year-old founding partners of a new, Richmond-based arts organization called Black Fly Collective. Creating that website was a pro bono job they took not only because they know the store's manager but because they admired its unusual modus operandi.
Founded in January, Black Fly bills itself as both a creative marketing agency and an artists' collective. Rittling and Gallagher's idea is to act as a nexus, connecting local artists with clients who may be looking to hire them. Writes Rittling in an email, "As an agency, we aim to make work that aesthetically shines for our client ... work that better and more beautifully represents their brands."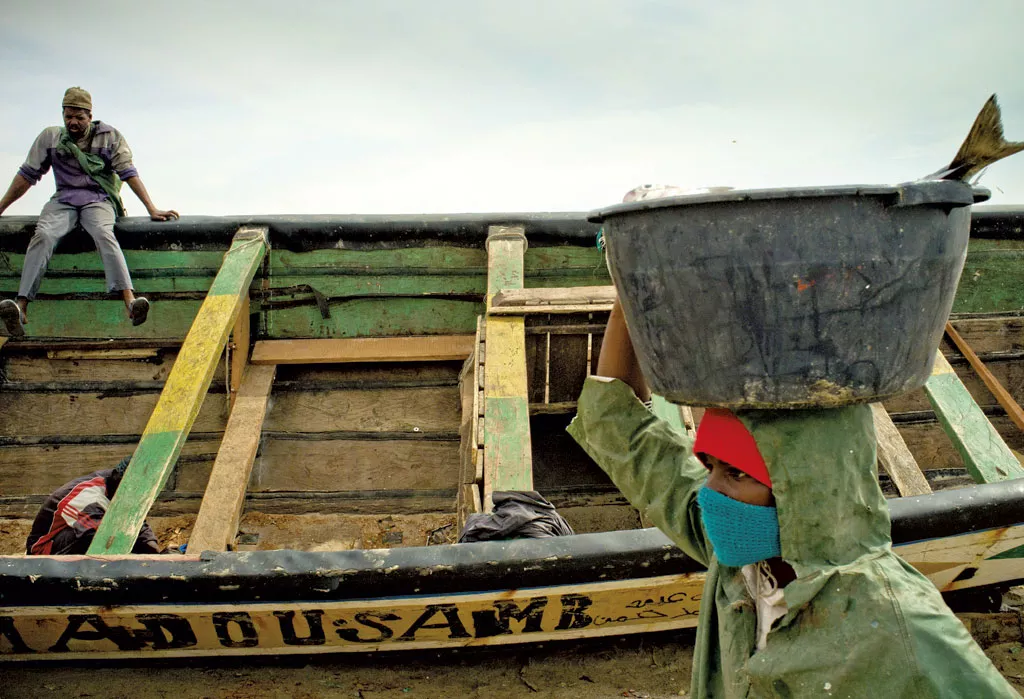 Courtesy of Black Fly Collective
"Sardines/Mauritania" by Max Strong
Though Black Fly has a small office in Richmond, the organization is still compact enough that Rittling and Gallagher mostly work from their respective homes. But they have ambitious plans. Though they haven't yet worked out the specifics of Black Fly's business model, their goal is to fund the artistic endeavors of their member-artists by finding them marketing and advertising opportunities. And they intend Black Fly ultimately to be a profitable, self-sustaining force in the local arts scene.
Black Fly takes a 10 percent fee when it brokers a deal between client and artist. While artists can join the collective at no cost, Gallagher stresses that he and Rittling are "selective about who we choose to be a part of it." They intend to funnel half their profits back into the collective to buy supplies that can be shared by members; they currently have their eye on a new video-camera gimbal.
The founders of the collective aren't naive; they know they have a lot to figure out about the workings of their new organization. Rittling writes in an email, "We're small, we're in the early stages, and we have a lot logistically to figure out with each artist. But we have ... a collective of people who want to continue to make art for the sake of art, who want to help with each other's projects, and we have a business that wants to make art for business."
The two men are keen on the works of Jericho muralist and Black Fly member Mary Lacy, so they approached a soon-to-open Jeffersonville bagel shop and landed her a commission there. "There are a lot of firms doing creative design and marketing, but they're not necessarily going straight to the source," says Rittling. He and Gallagher assembled Black Fly's membership largely from friends and artists whose work they admire.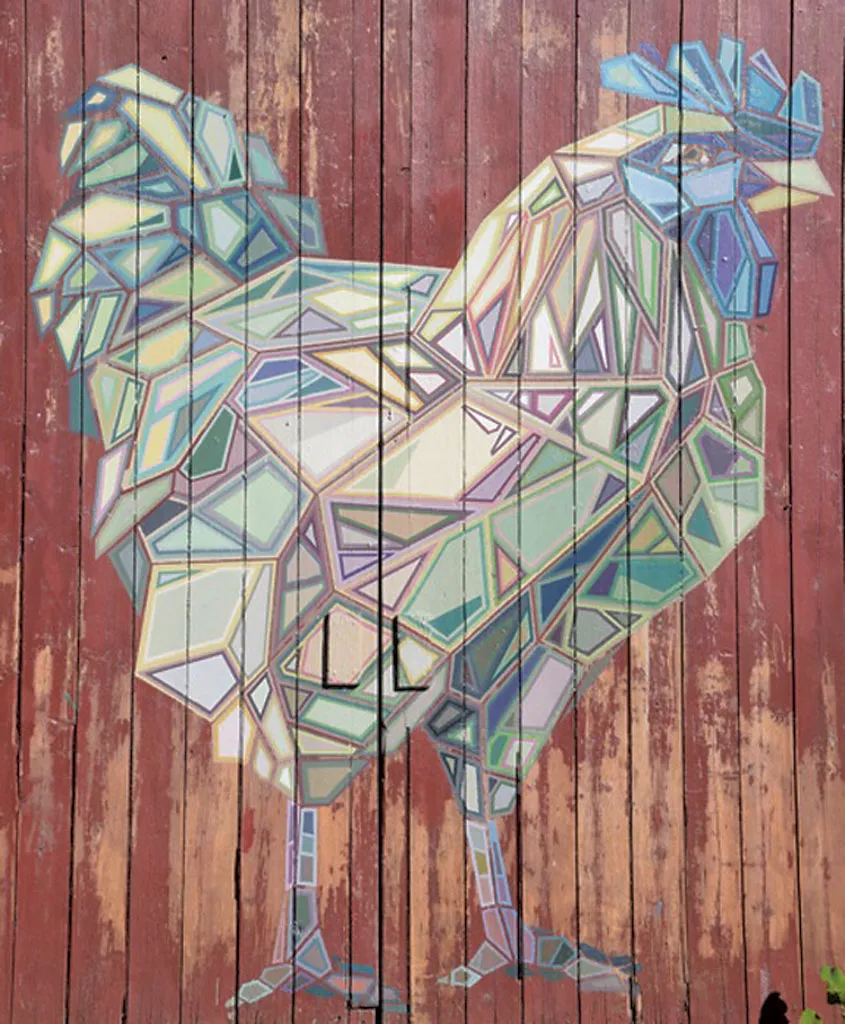 Courtesy of Max Strong
"Jericho Hen" by Mary Lacy
That roster currently includes the acoustic folk duo Cricket Blue, graphic designer Erik Jefferis and photographer Max Strong. Rittling was struck by the stark grace of Strong's images of everyday life in such cities as Cairo, Egypt, and Bamako, Mali, so he reached out to Strong to join the collective.
"I liked how ambitious the goals for the collective were, while also being thoughtfully planned out," writes Strong in an email. "Black Fly has helped me create the tools I need, building me a website, researching galleries ... I see Black Fly as a support network, a place that will help me grow as a photographer and present me with solo opportunities, as well as surround me with people that I can collaborate with."
Rittling and Gallagher have come up with a splashy way to announce Black Fly's arrival: the flame broiling of an entire 500-pound ruminant. Not for nothing is it called the Steer Roast. The event, which will take place on Lacy's family's Jericho farm, is designed to highlight the works of the collective's members. (Her tessellated bovine adorns the event posters.) Among member-artists slated to perform are Cricket Blue and musician/rapper Aaron Levison; visual art by Lacy, Strong and others will be on display in a gallery setting.
With money raised by selling tickets to the Steer Roast (just one ticket remained at press time), Black Fly has paid to create prints of Strong's photos; any proceeds from the sale of those prints will go directly to the artist.
Both founders are artists themselves. Rittling has recorded two albums (reviewed favorably in Seven Days), and the two have collaborated on a number of video projects. They've been working on the first chapter of a planned five-part nature video, called In the Summer. Like nearly all of Black Fly's members' works, it's freely accessible online — the better, they figure, to attract the interest of local businesses who might want to put an artistic spin on their own branding efforts.
"The general idea [of Black Fly] is that we want to make something beautiful," says Rittling. "That's what we're trying to do."
Adds Gallagher, "We always think of ourselves as building something that's never quite finished. We're always looking to see how we can progress and grow."
INFO
Black Fly Collective's Steer Roast, Saturday, August 2, 3 to 10 p.m., 324 Browns Trace Road, Jericho. $20. steerroastvt.com