The spring of 2020 will mark two decades since same-sex partners in Vermont gained the right to a civil union. Twenty years is, perhaps, enough time to forget that the fight for these rights was politically acrimonious and downright scary for LGBTQ people, particularly in rural parts of the state. The slogan "Take back Vermont," popular among civil union dissenters in 2000, who believed society would suffer at the hands of such unions, strikes a tone similar to certain red-hat chants of 2019.
This larger story is the thread that winds through playwright Maura Campbell's Standing in This Place: Growing Up LGBTQ in Rural Vermont, a live storytelling show. It's composed of dozens of stories, each equally emotional: stories of coming out to family members, facing discrimination and transitioning. There are moments of levity — online dating is, it seems, a source of comedy that transcends gender preference — and moments of darkness, when the play touches on sexual assault and attempted suicide.
And all of the stories are true. Campbell's script is based on interviews with 18 LGBTQ Vermonters from across the state, 15 of whom will play themselves in two staged readings on July 26 and August 3 at the Chandler Center for the Arts in Randolph. The readings are part of Vermont Pride Theater's ninth annual festival.
The participants will tell their stories in conversation with each other and the audience. These tales are interwoven with anecdotes from the civil union debate era; the production culminates in a reenactment of the second reading of the bill to legalize civil unions, for which the storytellers play the parts of various legislators.
At the end of last year's pride theater festival, which featured three plays by non-Vermont playwrights, VPT producer Sharon Rives says a stage manager asked why they were always presenting "made-up stories from far away."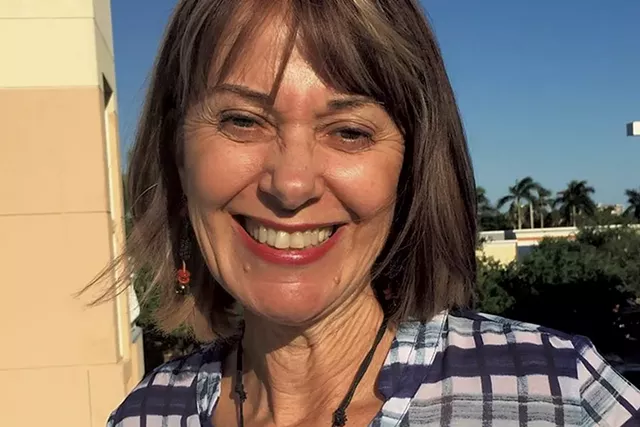 The mostly volunteer Chandler staff had been inspired by positive community reaction to the theater's 2018 production The Telling Project, part of a national series in which local veterans tell their stories. They decided to re-create that effect with the stories of LGBTQ Vermonters, and they commissioned Campbell to conduct interviews and write the script.
"There are really heartwarming things that people have never shared before," Rives says.
Middlebury Pratt of Williston is one of the Vermonters who will share her story. She's always been active in civil rights struggles, but in the play she shares details of her personal life. She talks about wearing a tie instead of the scarf that was required for women when she worked at Enterprise Rent-A-Car. Then there are darker subjects, such as being dis-fellowshipped from her Jehovah's Witnesses religion after she came out as gay.
"With that, I lost my family," Pratt says. "I was on my own, and I missed weddings and funerals and cookouts."
For her, participation in the play was a no-brainer.
"I felt like it fell into my lap," Pratt says. "If this is going to help young LGBTQ [people] growing up in Vermont with the things that I had to cope with ... I wanted to help."
Others, including Stacia Bullock of Rutland, were hesitant. Not everyone in her family knew she was gay. Bullock had to have "the talk" with some family members about why they might hear news of her sexuality in the paper. They're all coming to see the production.
"What a way to come out," she says with a laugh.
Bullock's story centers on the emotional experience of coming out to her parents. She wrote them a 10-page letter because she was worried that she wouldn't get through the conversation without crying. Despite initial hesitation out of fear for her safety, her parents were supportive. They both died recently, and taking part in this production feels like a tribute to them, she says.
"I don't like to say that I had a dark, painful journey. Even though I had my times, I focus so much more on the positive, accepting, bright parts of it," Bullock says. "So I choose to tell it in a lighter way and bring levity to it. That's healing for me."
The participants agree that, while the play will demonstrate how far Vermont has come in legal rights for LGBTQ people, bigotry did not end when the fight for gay marriage was won.
"There's still prejudiced people in our state, for sure," Pratt says. "They didn't just go away."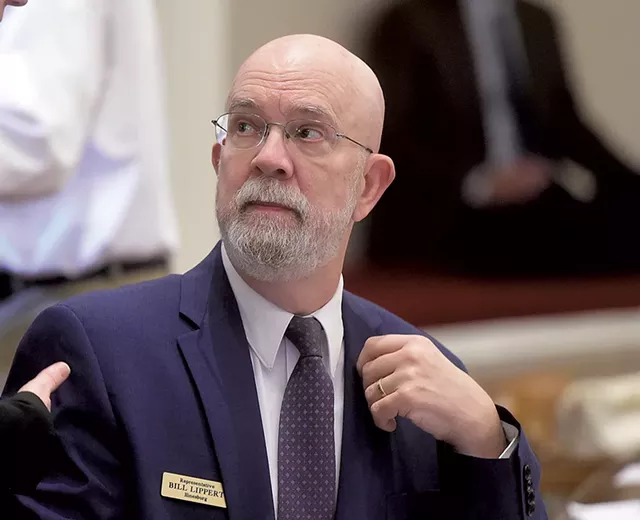 File: Jeb Wallace-brodeur
Rep. Bill Lippert
Rep. Bill Lippert (D-Hinesburg) will make a cameo appearance in the production to give his speech from the second reading of the civil union bill. Despite achieving marriage equality, he says, the fight for LGBTQ rights is far from finished. In 28 states, there are no laws preventing LGBTQ people from being discriminated against in the workplace or housing market based on their sexuality or gender identity. He and other participants also noted that positions held by President Donald Trump's administration on transgender rights reverse the progress that's been made.
Playwright Campbell, whose recent work includes The Song of Bernadette Jones, a coming-of-age story about a gender-fluid person, is originally from Randolph. This gives her the hometown perspective necessary to lead the production, according to Rives. Campbell identifies as straight, but she has close relationships with LGBTQ people that informed her work.
"As a playwright and someone who reads and sees a lot of plays, I don't think it is any accident that stage stories are filled with gay characters," Campbell wrote in an email from her current home in Florida. "They are the ultimate pariahs, being rejected for being the person that God made. If plays are about isolation, and I believe they are, exploring the conundrum of this experience is fertile ground for any dramatist."