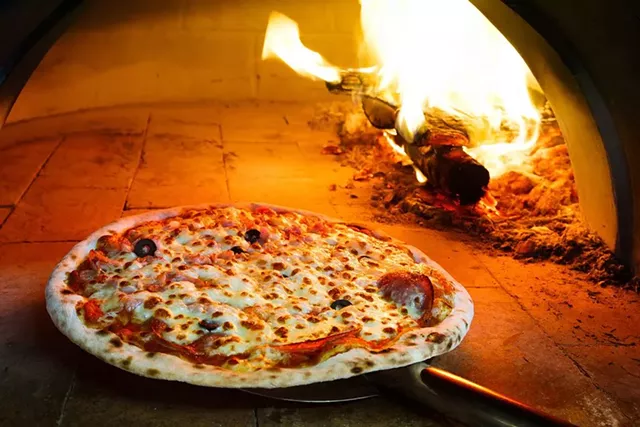 After lying fallow since Vermont SportsGrill abruptly closed this past August, the space at 1705 Williston Road will spring to life later this fall, when local restaurant impresarios Ann Michael and Peter, Paul and Sam Handy turn the place into a barnyard.
Well, not literally. The restaurant will be called the Barnyard, and animals (many from local farms) will amble through the Italian American menu, which will offer wood-fired pizza and calzones, pastas, salads, small plates and sandwiches, including a handful of juicy artisanal burgers. "We will have a pretty wide variety of food, and it's all going to be local," says co-owner Paul Handy.
At the bar, 12 draft lines will feature local beers and mass-market suds — a little something for everyone, Handy says. The bar will also offer an array of cocktails; the list is still in development.
While his family has been slinging pizza and craft beer at the Rutland Vermont Tap House for years, Handy says a new, highly efficient Le Panyol-style wood oven will take the Barnyard's food to the next level. "People have been using these since the Roman era," Handy says, noting that the hotbox will be visible from most of the restaurant.
If all goes well, the Barnyard will open its doors later this month or in early December, pending extensive renovations to the former Hooters space.
"We've basically torn down every wall that was in there," Handy says. "We're rebuilding for a completely different look and feel. We want it to feel like we're the first people in there."