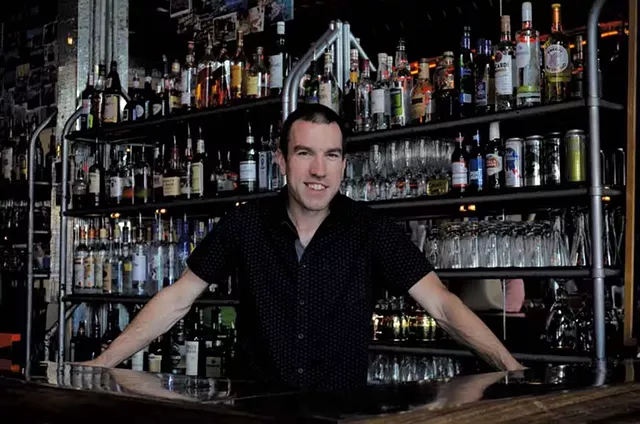 Courtesy Of The Daily Planet
Ian Cyr of the Daily Planet
The Daily Planet, which opened in 1982 at 15 Center Street in Burlington, will soon have new owners, co-owner Copey Houghton said. The restaurant is under deposit in a deal in which Houghton will sell it to David Warshow. After a year, bar manager Ian Cyr will become a second owner.
Cyr, 33, grew up in the area and previously worked at Starry Night Café in Ferrisburgh and the downtown Bluebird Tavern, which closed in 2015.
"I've always loved the Daily Planet," said Cyr. While hanging out there after his bar shifts at Bluebird, he came to "bond" with the Planet and its patrons.
"I think it's a great location, and I think it's a great restaurant," Cyr said. "It has a beautiful ambience, and really great people come in here. That was the driving force behind me wanting to run the restaurant — the people."
The sale is expected to be finalized in the fall, Cyr said. The new team will then make some interior improvements and overhaul the Planet's menu to emphasize "global-style dining," he added, reflecting the restaurant's name.
"We are the Daily Planet," Cyr said. "Having a little more worldly view is going to be important for us."
Cyr expects to continue working behind the bar as he steps into his new role as co-owner and general manager. "I really love bartending; I really love interacting with guests from behind the bar," he said. "If I didn't love the place as I do, I wouldn't be able to do [all] that."
Houghton, who has been an owner of the Planet for 28 years, also owns and operates the Old Dock Restaurant & Marina in Essex, N.Y. He called the pending sale of the Daily Planet "bittersweet."