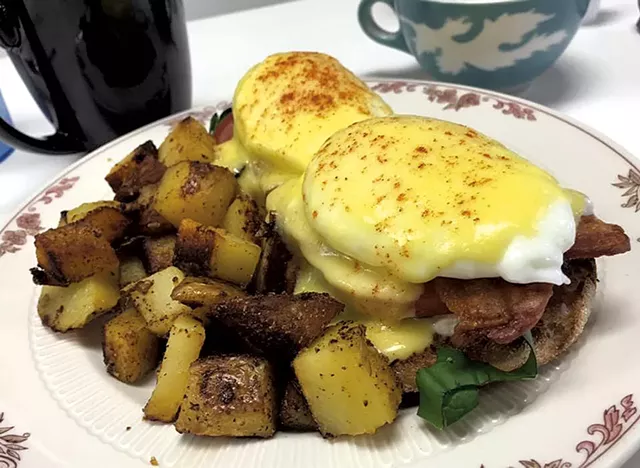 Pam Scanlon, who owned neighboring businesses on Pearl Street in Burlington, recently opened Malletts Bay Diner & Bakery in Colchester. Scanlon relocated to Malletts Bay in June after a decade at the helm of Radio Deli and five years running Pearl Street Diner.
She closed Pearl Street Diner in the spring and started to look for a new place for her restaurant. After Scanlon checked out the former Bayside Bakery and Coffee Bar, she signed a rental agreement with Sen. Dick Mazza (D-Grand Isle) for the space at 824 West Lakeshore Drive.
"It was like he was interviewing us," Scanlon recalled. "He wanted to know what time we are going to open in the morning."
The answer is 6:30 a.m. on weekdays and 8 a.m. on weekends.
The menu at the breakfast-and-lunch spot will be familiar to former customers of Pearl Street Diner: classic diner fare, including hot turkey sandwiches, burgers, salads, soups and breakfast all day. Scanlon has added a variety of baked goods, too.
Chef Sean Drumm, who cooked at Pearl Street, made the move to Colchester with Scanlon. He previously worked at the defunct Oasis Diner and Sadie Katz Deli.
"People have followed us here," Scanlon said. "The day we opened, we had people driving from Burlington who were going through corned-beef hash withdrawal. I'd go in the back and tear up. It's really, really sweet."