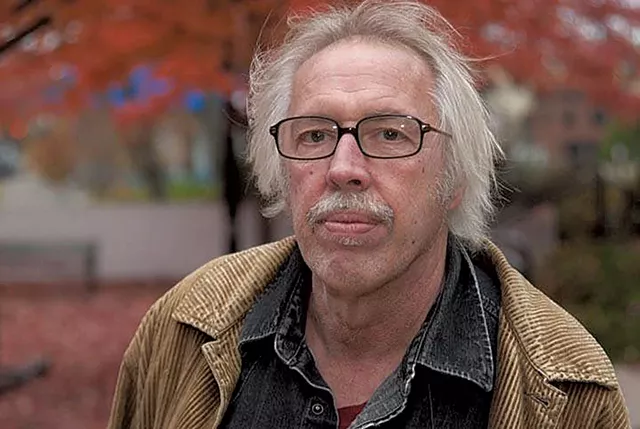 As a child, Denis Mueller looked up to president Dwight D. Eisenhower as a grandfather figure. He admired "Ike" for sending the army to Arkansas in 1957 to protect a group of black students at then-integrating Little Rock Central High School.
Now, the 68-year-old documentarian said, he wonders, "What happened to the Republican Party?" That's the premise of Mueller's latest short film, "From Ike to Trump: The GOP and Race," which screens at the Fletcher Free Library in Burlington on Saturday, February 9. It spans decades to provide an overview of the civil rights movement and voter suppression in the U.S.
Mueller is best known for the documentary Howard Zinn: You Can't Be Neutral on a Moving Train, narrated by Matt Damon, which he codirected with University of Vermont associate professor Deb Ellis. (That film is showing Sunday, February 10, at Montpelier's Savoy Theater, but as of press time was sold out.) In the 33-minute "From Ike to Trump," Mueller uses newsreels and archival footage to show how, after Ike, "the radical right would change the mission of the party of Abraham Lincoln and oppose the civil rights movement," he says in the film. He names Barry Goldwater, the five-term senator from Arizona, as the person who changed the course of the GOP.
Mueller said he chose to use archival materials instead of shooting new footage because he wanted to finesse his editing skills. As a former film researcher, he knew what was out there and how much he could use without running afoul of copyright issues.
A still from "From Ike to Trump: The GOP and Race"
"From Ike to Trump" links 20th-century history, such as the rise of the anti-communist John Birch Society, to more recent events, including the 2017 student protests of author Charles Murray's talk at Middlebury College; Stacey Abrams' run for governor in Georgia, which has one of the strictest voter-ID laws in the country; and President Donald Trump's claims of voter fraud in the 2016 presidential election.
Mueller said he hopes to visit schools across the country to talk about "From Ike to Trump," giving students a crash course in the history that informs the controversies of today.