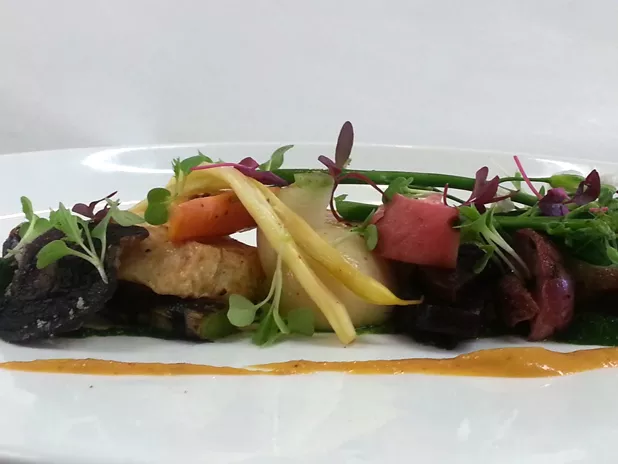 Longtime chef-owner Patrick Grangien announced early this month that he'll leave Café Shelburne after October 12. On October 24, Bill Iliff and Weston Nicoll will officially take over the beloved French restaurant.
Iliff is already a big name in the Shelburne food scene — he co-owned the now-closed Bistro Sauce. For the past five years, he's been chef de cuisine at the Inn at Shelburne Farms with New England Culinary Institute grad and Downtown Grocery veteran Nicoll as his executive sous-chef.
Nicoll says that Café Shelburne will remain French, but with a new style of cuisine. "The idea that we keep going back to is a French-farmhouse-type thing," he explains. "But French cuisine is always changing. Like anything, we want to be moving it forward, also."
Café Shelburne's food will have a local focus in common with the cuisine that Nicoll and Iliff perfected at Shelburne Farms. The menu will change roughly twice a month and feature ingredients from the pair's current stomping grounds, plus LaPlatte River Angus Farm, Lewis Creek Farm and Shelburne Orchards.
The combination of old and new will show in various from-scratch techniques. Nicoll says charcuterie is part of the plan, including fresh and aged sausages, pâtés and cured whole muscles. His and Iliff's experiments with dairy will continue in the form of house yogurt, fromage blanc, crème fraîche, and buttermilk and whey dishes.
Nicoll says plans for an April renovation include remaking the bar space. Afterward, a menu of small plates will debut to keep the bar scene hopping. All part of the duo's plan for attracting both old and new fans to the restaurant.