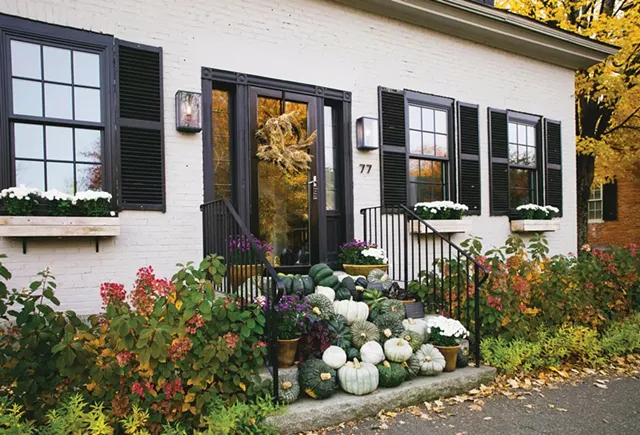 Courtesy Of Jessica Notargiacomo
Nikki VanVoorhis and Matt Tashjian'sdecorated front stoop on Central Streetin Woodstock
As much as we might want this year to be over already, it's hard to say goodbye to summer. But then fall comes along and mollifies us with spectacular foliage — and pumpkins. If you're like one Woodstock family, that brings a good excuse to decorate the heck out of your front stoop. For an urban farmer in Winooski, this is flower-drying and bulb-planting time. Any season — for 35 years — has presented opportunities for Burlington firm Duncan Wisniewski Architecture to design buildings with a social mission. All these stories are within. And so is a convo with an energy auditor, who helps homeowners lower their bills while turning up the heat.
Stay cozy, and stay safe.