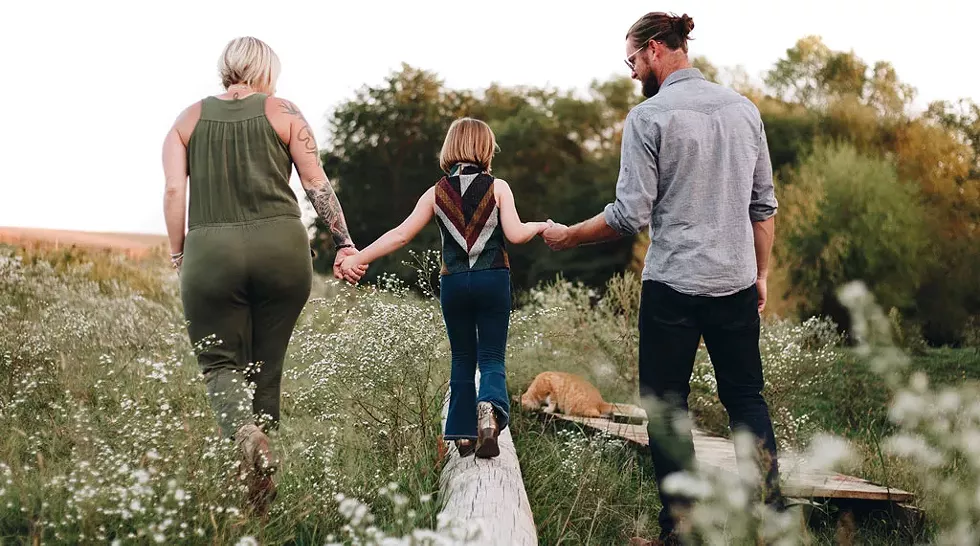 Barbara Bruno runs a tight ship. As a foster care provider who feels she can best support teens and young adults, Bruno understands that for many teens in foster care, guidance and stability are key to addressing their trauma. With steady guidance and care, Bruno sees teens blossom into more confident, secure and resilient people.

"They want guidelines," she asserts. "For many of these kids, they've not had a lot of that. Guidelines give them security and stability they crave — even if they sometimes rebel against it. I'm glad I can be here for them," she said.

For Bruno, a retired teacher, fostering is something she passionately advocates. "I've been around kids my entire life. I feel like I can make a difference."

How can you help?
Learn more at dcf.vermont.gov/foster and complete the Foster Care Inquiry Form if you're interested in providing foster care or helping children in other ways.
Bruno has remained connected to many of the youth who have lived with her. She shared a poignant story about a teen with whom she has stayed in touch for many years. "It was very sad. He got into trouble, ended up in jail, but always kept in touch. He called me to tell me he'd received his GED. 'I knew how proud you would be of me,' he said, 'and I couldn't wait to tell you.'"
Bruno emphasized that "It meant a lot to him to know that I would be proud of him. It meant a lot to me that he called to let me know. I told him, 'I want a copy of your diploma,' and to this day, the copy of his GED hangs above my desk."
Fostering teens matters to Bruno and has had lasting effects on her and the young adults in her life. "There's nothing you can hear [that's] better than someone who wants to keep in touch with you years after they've been in foster care with you."
National Foster Care Month
May is National Foster Care Month. Started in 1988, this annual proclamation recognizes and shows appreciation and gratitude to foster parents across the nation. Foster care is not a substitute for parents. Rather, it provides a safe environment for children and youth who temporarily cannot live with their families or with an adoptive family.
There are nearly 424,000 children in foster care in the United States. In Vermont, there are more than 1,100 children and youth living in foster, kin care or specialized residential care. On average, children throughout the country remain in state custody for more than a year and a half. Five percent of children in foster care have remained there for five or more years. And, in Vermont, more than 120 children remain in foster care while the
Family Services Division of the Vermont Department for Children and Families
seeks an adoptive family for them. Some have been eligible for adoption for more than two years.
Vermont aims to change these statistics.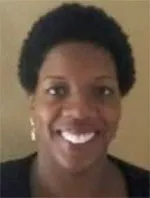 Courtesy
Aryka Radke
Family Services Deputy Commissioner Aryka Radke is quick to acknowledge what she believes is a dynamic and vibrant team of care providers. "This is such a rare group of individuals, who, in times of crisis or trouble, instead of ignoring a problem do the opposite: They lean in," she said. "They provide help, support and care for children and families in vulnerable situations. For this, I am so thankful, because without our foster care families, DCF would not be able to complete its mission of providing for juvenile justice, child safety and child welfare for the people of Vermont."
Why Foster Care?
The most-cited reasons for the need for foster care are abuse, neglect, substance abuse, mental health and incarceration. When a parent cannot provide safety for their children, Family Services steps in. Foster care is not the preferred solution, but sometimes it is the best decision for the child at that time.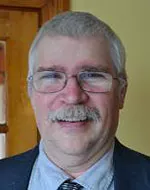 Courtesy
Jim Holway
Jim Holway, president of Vermont Kin as Parents (VKAP), knows well how foster care is often the best solution during times of stress within families. "I am a foster and adoptive parent. My wife and I have cared for hundreds of children over the years," Holway said. "What few people know is that I was also a foster child. Growing up in an abusive household, I understand the trauma these children deal with, and so I feel equipped in a way that hopefully helps."
This year, the U.S. Children's Bureau recognizes National Foster Care Month as "a support to families, not a substitute for parents." The importance of family well-being, partnerships among birth and foster and kin parents, collaborations with local communities, and parent engagement in the selection of services are key factors in strengthening families.
Holway sees it this way: "In many cases, parents of the children are broken. A grandparent or aunt or uncle may jump in just because they care about their family. It's a unique and challenging perspective to take in a child because of neglect or abuse when the person who caused the harm is your own child."
Relationships That Help Children and Youth Thrive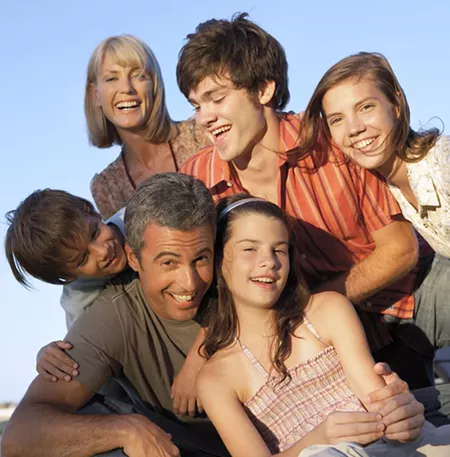 Family Services acknowledges the potentially long road from foster care to reunification and, in some cases, the journey to independence for older youth.
"Ideally, the best foster care system would be one that is not needed," Deputy Commissioner Radke asserts. "However, when that is not possible, it's our job to assure safe and stable placement for children and youth, [offer] support for their birth and foster families, and provide systems that can help restore a healthy balance for children and youth so that they might thrive."
Holway concurs: "Our work involves all the ways we can help those relationships flourish over time, providing a sense of family to young people leaving care." For Bruno, the work includes providing continuity throughout a young person's life "so that they know there will always be someone there to assure they are loved, supported and connected to what may be the most stable family they've ever had."
How can you help?
Learn more at dcf.vermont.gov/foster and complete the Foster Care Inquiry Form if you're interested in providing foster care or helping children in other ways.