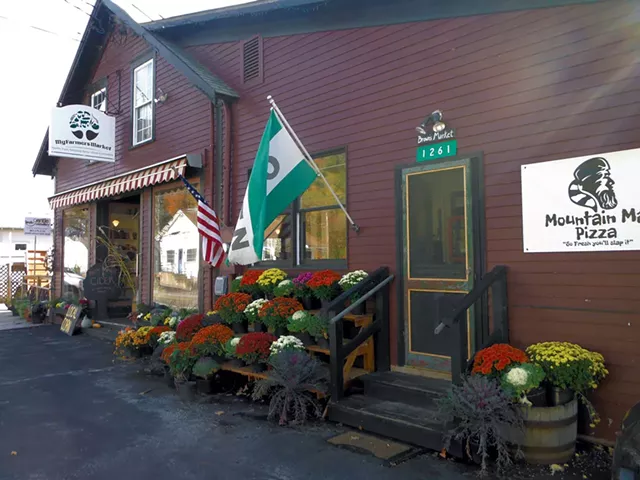 Courtesy of MyFarmersMkt
MyFarmersMkt
In April 2016, Jennifer Bone cofounded MyFarmersMkt in South Ryegate, a business that aggregates local products so that shoppers can buy from their neighbors in one place. One of her original goals for the biz, Bone said, was to offer a commercial kitchen that could operate like a food hub.
Now, after moving to a new location in the old Groton general store at 1261 Scott Highway, she's ready to realize that plan. MyFarmersMkt opened on October 7, sharing space with the Sunday-morning-only Dancing Goat Café and a lunch-and-dinner spot called Mountain Man Pizza. Bone hopes that soon farmers will be able to use her kitchen space to make their value-added products, she said.
Those who use that service will be able to sell their goods at the market, which currently sources from more than 20 producers. Bone stocks local items such as meat, dairy, eggs, plenty of jams and condiments, fresh veggies, and crafts, plus some products from out of state. Lemon juice from Italy flies off the shelves, she said.
Bone raised the money for her down payment on the building by hosting farm-to-table dinners, offering a lifetime membership to the store and running a GoFundMe campaign. "It's a good feeling," she said of her success. "It feels like the community wants us here."
And she's committed to giving back to that community. "There's a lot of craziness in the world right now," Bone said, "and people feel pretty helpless about changing that. But if we can change what's right in front of us, and work with that, we can make a difference."