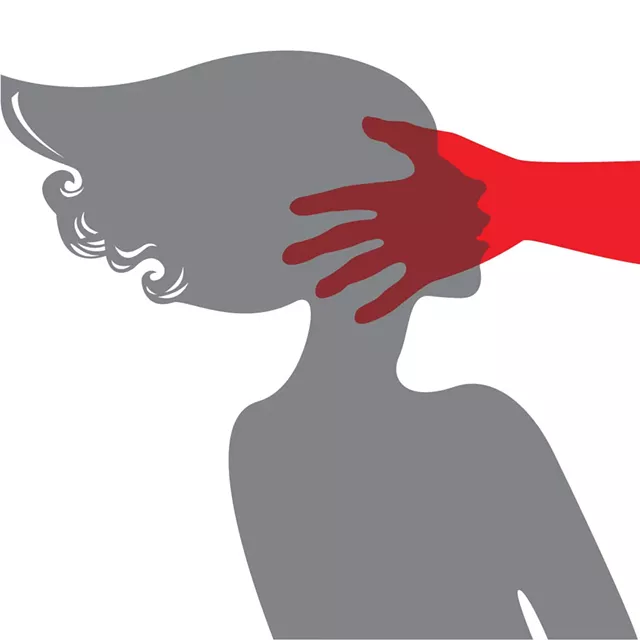 Dear Scarlett,
My spouse and I have been together for more than 10 years. Our sex life used to be hot and heavy, but it wound down. We've been trying to rekindle things, but something happened that derailed it. In the middle of sex, my wife got aggressive and told me to slap her on the face. It shocked the heck out of me. I said no and asked her where that came from. She got embarrassed, and we haven't had sex since. I love my wife and don't want to hurt her. When did she start wanting that sort of thing? Is she the same person I married?
Signed,
Lover, Not a Fighter
Dear Lover,
Your wife is the same person with whom you fell in love, but that doesn't mean her tastes haven't changed. Maybe she read an article about dominance and submission and felt turned on. Maybe she's been interested all along but was afraid to tell you. She's telling you now, and the only way to understand it is to ask.
It's not abnormal for people to sexualize pain and humiliation. That behavior may be a no-go for you, but you should decide together. If you're open to exploring her interests, do as much research as you would before any major life decision. Read articles, consult experts, talk to people who've done it (perhaps online).
Dominance and submission is a dynamic, so the pleasure should be mutual. Above all, the experience must be consensual and safe. Negotiate limits in advance. Agree on a safe word — something that signals, "Stop right now!" Don't attempt any aggressive behavior while under the influence of drugs or alcohol.
Face slapping is extreme; the face consists of dozens of muscles, tiny bones and nerve endings — as well as the nose, eyes and mouth — that are easily damaged. So, slapping should be done with the utmost care.
Most people view face slapping as degrading, even a form of abuse. Your wife is asking for a type of humiliation that can bring up painful memories or have lasting emotional effects. That's something you two should seriously consider.
Maybe explore playful slaps on the butt first. Have a good time — but don't knock yourselves out!
Love,
Scarlett