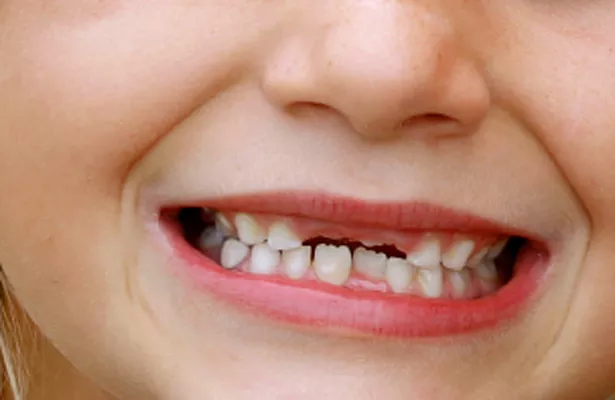 Seven Days recently sent out a call to a variety of folks involved in Vermont's vibrant music scene to relay their hopes and wishes for the holiday season and/or new year. We were deluged with responses from musicians, club owners, promoters and fans, ultimately receiving far more submissions than we could use. What follows are some of our favorites. Tune in next week for round two. And Happy Freakin' Holidays!
1. Food and shelter for all those less fortunate who need some.
2. That Rosario Dawson return my emails.
3. That "Girls Just Wanna Have Fun" and "Love Shack" never get requested again at '80s night.
4. That spring comes sooner than May.
Fattie B. (a.k.a. Kyle Thompson)
DJ/artist/local storeowner - Steez
Dear Santa,
The greedy bastards at Big Heavy World want:
1. A grease-powered H1 (no blingy crapbox H3) with a 30-foot 1962 Airstream Sovereign Land Yacht to keep on the road with every kind of VT music showcase tour (admittedly impractical, in a dreamy kind of way).
2. A Rocketsled reunion. Just one. Pleeeeeeease!
3. The lost Fags album master. We know where it is. Give it up.
4. And socks for Boom Boom.
Big Heavy World
Jake, Hanna and Matt (of the recently split Marigolds) want a new bass player, a name change, a manager, a record deal, a street team, a platinum record and a million bucks. And more comparisons to established artists in Dan Bolles' music reviews. Peace on Earth.
Jake, Hanna and Matt
Formerly known as The Marigolds
1. A federal grant program to finance the purchase of incredibly lightweight and incredibly great-sounding PA systems for all aging musicians shaped like a comma from wrestling 145-pound speakers onto high, spindly stands for the 925th time.
2. Another lush grant to finance a regular live-music series in every public library in Vermont.
3. A big, dangerous dowsing rod that will help me find the missing vintage Pinhead concert videos that I know must exist somewhere.
4. The total digitization of the precious Helen Hartness Flanders Vermont Folk Music Archive that lives at Middlebury College, and the money to make it happen.
5. A ray that transports self-indulgent singer-songwriters to Tierra del Fuego.
Robert Resnik
Folk guru, "All the Traditions" DJ on VPR
I would love to see the Burlington hip-hop scene realize we will only succeed together.
thirtyseven
Wombaticus Rex
I'd love to see Vermont rappers get along with each other.
Lee Anderson
Promoter/Owner, Mixed Bag Productions
Continue rocking 105.9 the Radiator on Mondays from 6 to 8 p.m. (shameless plug) with Irene, and actually get Rex and Irene together to play a show or two in '08, maybe even. Oh, yeah, and we'll probably be finishing up the '08 Christmas record post-Christmas, too, 'cuz that's kinda how we operate.
Abraham
Physics Club
Release C-Funk's (Cantonese Bible Funk) debut record, currently titled Hidey Glow, and finish our massive collaborative effort of an almost-pop record. And the part about sugarplums and sleigh bells and getting all the kids in the world together to sing in beautiful harmony, blah blah blah. Downloadable rough cuts here: http://adamcoop erwood.com/. Is this too shameless?
Adam Cooper Wood, Jeremy Frederick & Chris Cheney
Shitcan Noisebelt
I wish Led Loco would do another final final show with pyrotechnics so humongously huge they'd burn down Nectar's and Metronome, and a new club would emerge (Nectonome), and hipsters and hippies the twain shall once again be reunited in a glorious marshmallow-roasting jubilee that is reminiscent of - yet not derivative - and somehow ambiguously related to the last scene in The Dark Crystal where the Mystics and the Skeksis are once again made whole. Which, incidentally, is what I think that movie is really about.
I wish pot were legalized in Vermont and a slew of hash bars would open up on Church Street, and there would be hookahs and satin pillows and love beads and they would blare Bollywood, and on Saturday nights they'd show Trapped in the Closet and we'd all laugh our stoned asses off in peace and harmony.
I wish Vermont would secede from the union and the whole state would be made into the subject of a reality TV show, and all the Vermont musicians would be given the rights to scoring the soundtrack.
I wish Honky-Tonk Tuesdays were recognized as state holidays.
Bryan DonderoGrace Potter & The Nocturnals
We wish for unlimited veggie oil for our bus! And maybe a write-up in State of Mind.
The Jugtown Pirates of Lake Champlain
My wish would be for the establishment of a monthly jazz session in the Burlington area, where jazz musicians of different styles and ability levels could meet, play the music they love, and incorporate a session audience that enjoys the music and also maybe pays a few bucks to compensate the musicians. And that the sessions are either broadcast live or are recorded and some of the finer moments broadcast on radio.
Dan Silverman
Musician
Bands that I wish would come to play in Burlington: Spoon, Two Gallants, Jose Gonzalez, The Apples in Stereo, The Black Keys, Blammos, Pink Mountaintops/Black Mountain, Iron and Wine, Unbunny, Gabriela y Rodriguez, Bonnie Prince Billy. And I wish for a Pavement reunion tour.
Jeremy Ayer
WRUV Exposure
For magical faeries to come to me in my sleep and sprinkle me with "bad-ass-chops" dust so I can shred on my new and first very-own guitar (a Luna). I can really use the help, magical faeries. I'm getting a late start here. Bring on the dust, and how! Pretty please?
Mia Adams
Singer-songwriter