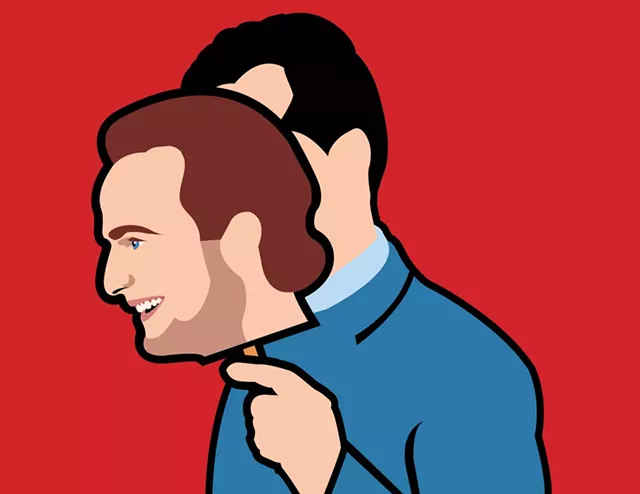 Dear Scarlett,
I am writing for advice on a difficult subject: my mother's love life. My father passed away four years ago, and my mother has been lonely. She met a man online, and my siblings and I were happy for her — until we learned she'd been "catfished." She sent this person $1,000-plus — money she does not have, as she is living on a fixed income. She told me that they stopped talking, but I found out that she applied for a loan to send the guy $5,000. I am having a hard time getting through to her. I hope you will at least share this story with your readers so that others can know this does happen.
Signed,
My Mother's Matchmaker
(male, 27)
Dear Matchmaker,
You are right to be concerned. The internet has brought people around the world closer together, but it also poses unique challenges for dating and intimacy. Internet predators target people like your mother who may be lonely and lure them into romantic relationships to scam money or use them emotionally. The only way to stop it is to raise awareness, offer support and be aware of the warning signs.
The term "catfishing," as you called it, comes from the 2010 documentary Catfish, in which a man tracked down a woman he was dating online only to find that she had misled him with a fake persona. The film inspired a same-named reality TV series that shows how widespread the problem has become. Some of the couples that the show "investigates" have been communicating for years.
Catfish invent personas that are not just perfect but perfect for you. They often appear too good to be true. But for someone who thinks he or she will never find love, these "dream lovers" offer a new lease on life. That hopefulness, and even euphoria, can cloud their judgment.
Some people create false online identities because they don't think they are lovable as they really are. Others operate as predators, creating sob stories about a sick relative or child, then asking for money.
According to the AARP, such "sweetheart scams" are on the rise, especially among retirees or people who, like your mom, have lost a spouse. The AARP's Fraud Watch Network provides a state-by-state alert on current scams. But more importantly, offer your mom love and support so she doesn't feel alone.
Love,
Scarlett