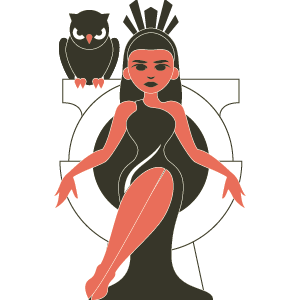 Dear Athena,
My girlfriend and I just moved in together and I have been really happy in this relationship. She is great and I really see a future for us, maybe even marriage. A week ago we were talking about our college days and she told me that while she was in school, she slept with about 40 guys. I was floored. I told her I was very upset and needed space, so she has been staying with a friend. I feel like I'm with someone's sloppy seconds and I can't get the thought out of my head. What do I do?
Horrified and Grossed Out
Dear H&GO,
I really hope you didn't tell her that she was sloppy seconds. What number would have been OK with you? You have to ask yourself what it is about the number "40" that bothers you. Would 30 have been different? 20? 10? How many is too many? You've said that you're happy and see a future together, so what has really changed? Right now you're judging your girlfriend based on her past actions, which until now have not affected your view of her personality or character.
I'm wondering, would the number have bothered you as much if she were male? Are you holding your woman to an outdated, sexist standard? She seems OK with her past (and trusted you to share the information). Why aren't you OK?
We should love our partners for who they are, not who we want them to be. While you may not like her previous sexual history, you need to accept it — and let it go — if you really want to share a future with her.
Here's another way to look at this: Considering her experience, you should be flattered she's chosen to be with you.
Yours,
Athena