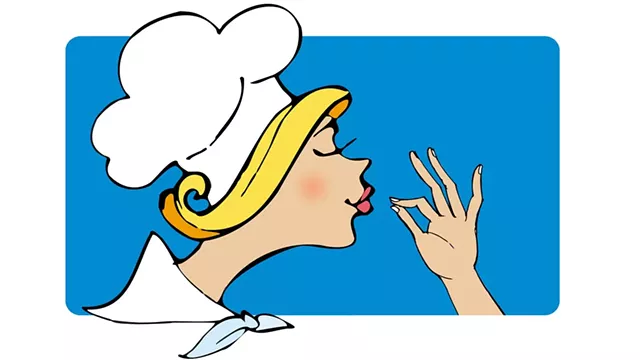 Dear Reverend,
A good friend of mine is a professional chef. Every time I go to her house, she cooks amazing food for everybody there, whether it's just me or a bunch of our friends. She says she enjoys doing it, but I feel bad that she cooks all day and then winds up in the kitchen at home while everybody else is hanging out having fun.
Pantry Raider (male, 34)
Dear Pantry Raider,
My late husband was a photographer. Everywhere he went, he was constantly taking pictures of everything and everybody. Photography wasn't just his profession, it was a big part of who he was. I imagine the same goes for your chef pal. Why would she lie when she says she enjoys what she's doing? I've known a few chefs in my day, and they all seem to really love sharing their talent, whether they're at work or not. Be that as it may, there are plenty of ways you can contribute.
Next time you're invited over, bring a delightful dessert. If your friend imbibes, show up with a bottle or two of her favorite wine. You could also offer to pitch in with the prep work — chop some veggies or set the table. If you want to be a real hero, you could do the after-dinner cleanup.
If she's one of those people who insists that you just relax, you could still hang out and keep her company in the kitchen. It's usually the most fun place to be at a party anyway. And while you're in there, pay attention. You might learn something that could help when you invite her over to your house and make her a meal.
Good luck and God bless,
The Reverend