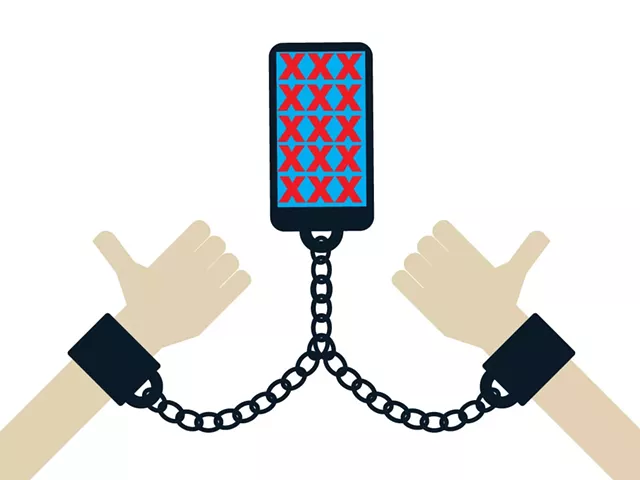 Dear Scarlett,
My boyfriend and I have been dating for a few years. When we first met, he told me he had a porn addiction that he was actively working on quitting. I didn't mind, but now it's been four years and he still hasn't stopped. I never minded my significant other watching porn before, but with him it makes me feel inferior. To make matters worse, I have expressed on numerous occasions that his habit hurts me and that I wish he'd stop, but he still does it. Am I asking too much? Should his disregard for my feelings be a deal breaker?
Signed,
Need Support(female, 26)
Dear Need Support,
There's a difference between watching porn and being addicted to it. Since your partner admitted that he's addicted, you should treat it as such. Addiction is a serious condition.
A lot of people think that controlling addiction is a matter of willpower. It's not. Addiction removes one's ability to control his or her behavior and its consequences. Your boyfriend is not behind the wheel right now. His addiction is driving his behavior, and it's more powerful than he is.
Addiction is a progressive illness, which means that it can get worse without treatment. The good news is that sex and porn addicts can recover and repair their lives — if they are willing to accept help.
The best outcome is that your boyfriend seeks recovery. Sex & Love Addicts Anonymous is a 12-step program for "anyone who suffers from an addictive compulsion to engage in or avoid sex, love or emotional attachment." S-Anon is for family and friends of sex/porn addicts. Both programs are free and offer online and in-person meetings. There are also licensed therapists in the area who specialize in sex addiction.
You boyfriend may resist, but that shouldn't stop you. Addiction not only affects the addict, it affects loved ones, too. You said his behavior hurts you and makes you feel inferior. Attending an SLAA or S-Anon meeting can help relieve some of that burden and give you the skills to help him seek recovery and follow through.
Bottom line: You are not alone, and you are not asking too much. Need Support, you do need support. This is your life, too.
Love,
Scarlett