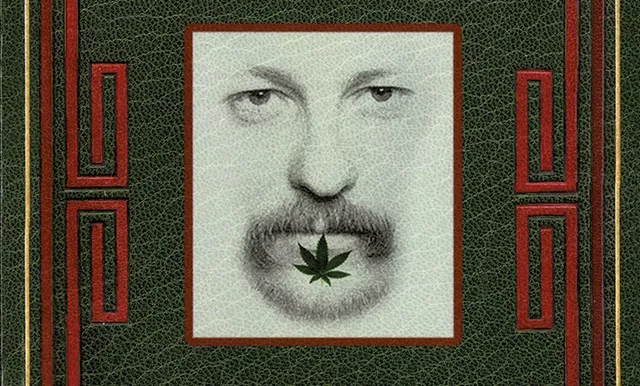 Confessions of a Marijuana Eater: A Songwriter's Memoir by Bobby Gosh, Red Barn Books, 184 pages. $18.95 paperback.
At 80, Brookfield resident Bobby Gosh can look back on a long, rich lifetime as a musician. He began studying classical piano at age 6; 10 years later, he was touring nationally with the hit singer Kitty Kallen. He's written hundreds of songs for notables in the music biz, including Billy Joel and Barbra Streisand, and often played with them. He toured the world as Paul Anka's pianist and orchestra conductor. One of Gosh's songs, "A Little Bit More," performed by Dr. Hook, struck gold in 1976. Others have been featured in movies and more than 200 radio and television commercials.
Yet the title of Gosh's new book only hints at his success in music: Confessions of a Marijuana Eater: A Songwriter's Memoir. Why put the focus on pot? "With legalization just around the corner," Gosh told Seven Days, "I thought it was time for me to come out of the marijuana closet."
Gosh emphasizes that he has been eating, not smoking, the controversial plant since he was 16, and is an ardent proponent of both its legalization and its therapeutic effects.
"Early in my career, I discovered marijuana, which I learned how to use safely, and it helped my creativity immensely," he writes in a preface to the book. Using the plant judiciously also "laid the groundwork that eventually made me a staunch atheist," he adds. "Marijuana helps me plug my mind into the universe."
Gosh engaged Vermont neurologist Joseph McSherry, an academic expert on medical cannabis and cannabinoids, to write the introduction to Confessions. McSherry serves on the state's Marijuana for Symptom Relief Oversight Committee and has testified before the Vermont Legislature on the subject over decades. Though his professional focus is on marijuana and medical conditions, for this book he outlines a nutshell history of the plant's usage, including among musicians.
"When I read the first few lines of Bobby Gosh's memoir," he writes, "it was with particular pleasure that I found another user describing musical notes moving in his head."
Coincidentally, Seven Days reporter Ken Picard interviewed McSherry for his article this week on a medical cannabis class at the University of Vermont.
It is not a coincidence that Confessions is being released on, ahem, 4/20. Or that Gosh scheduled a concert and book release at Castleton University's Casella Theater for the same day. "Seated at the University's beautiful grand piano, Bobby will perform some of his hit songs and speak of his charmed musical life and the role marijuana has played in it," reads the announcement (which distances the school from "the views expressed in this event"). Gosh says more such concert-signings around the state will be announced soon.
Meantime, he continues to record music in a state-of-the-art studio in Brookfield, where he lives with his wife, Democratic superdelegate Billi Gosh.