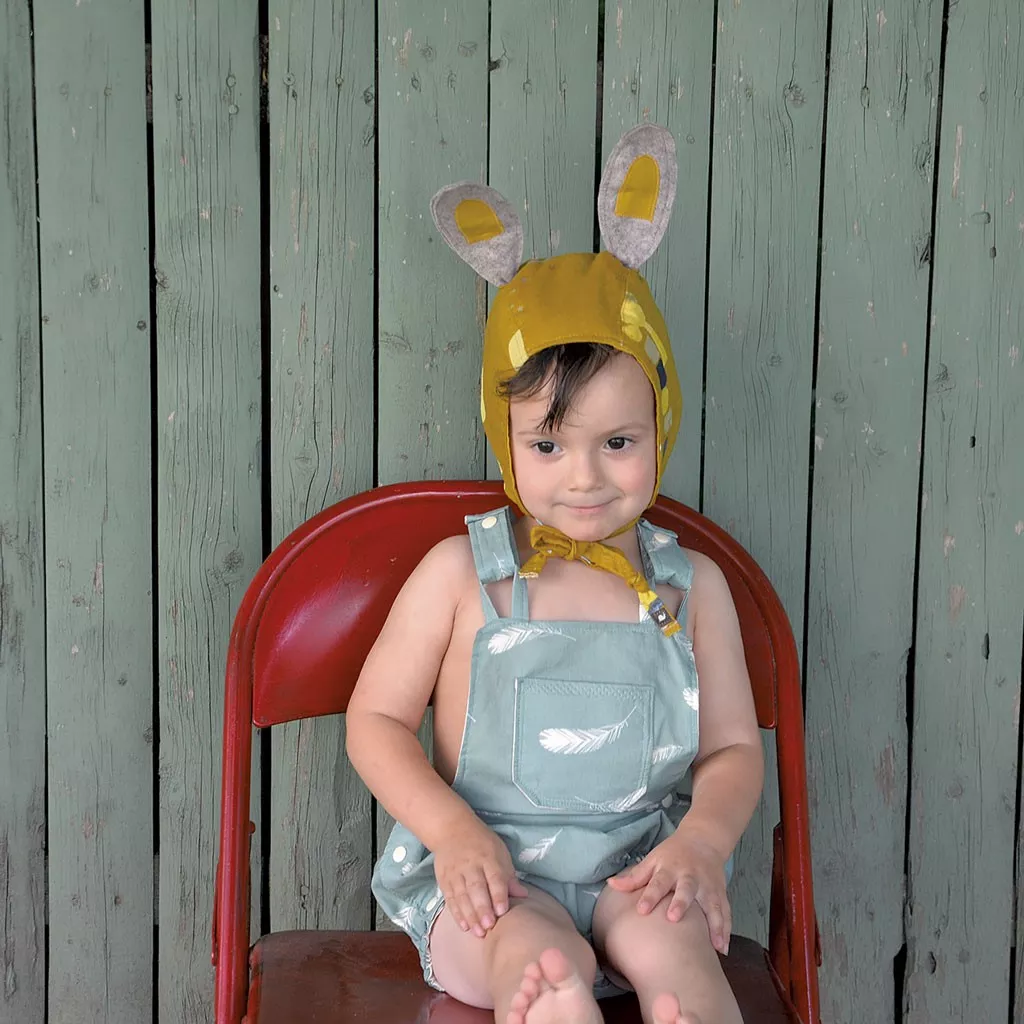 When Deirdre Lozier was growing up in Rutland, her "amazing seamstress" mom taught her to sew. It was just a hobby for Lozier until her third son was born in 2012 while she was a biology and chemistry student at Castleton State College. That's when she googled the phrase "How to make money by sewing."
Lozier started creating samples for New York City-based children's clothing designers to earn extra cash. But it wasn't until she enrolled in grad school that she realized her plan to become a scientific researcher wasn't what she wanted. "I was miserable," she says.
A year ago, she left a PhD program behind and launched her own children's clothing brand, mountain honey clothier, which specializes in bonnets with removable animal ears and meticulously made clothing and toys fashioned from plaid, wool, fleece and woodland-themed fabrics. Thanks in large part to Instagram, demand for Lozier's items has been so great in the past few months that she's planning to hire several seamstresses to keep up with orders.
Lozier thinks the heirloom feel of her creations resonates with today's parents. "I feel like our lives are so incredibly fast-paced right now," she says. "There's something about vintage style that gives you that sense of old-fashioned childhood, when things were a lot simpler and less plugged in."