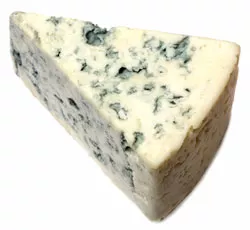 All through the summer and fall, Vermont hosts gatherings to celebrate its panoply of local products, from simple apples and strawberries to value-added goods such as beer and chocolate. There's even a party to honor a particular heirloom turnip. But, while our state boasts the greatest number of artisan cheesemakers per capita — and plenty of award winners among them — it doesn't have a single event dedicated to fromage.
This year that will change, thanks to a collaboration between the Vermont Butter & Cheese Company, the Vermont Institute for Artisan Cheese and the Vermont Cheese Council/a>. Eight months ago, the three groups banded together to plan a yearly "Vermont Cheesemakers Festival." The first one will take place at the Shelburne Farms Coach Barn on August 23. So far, 22 cheesemakers, 11 brewers and eight complementary food producers, including Castleton Crackers and Honey Gardens Apiaries, have signed on.
The day-long gathering will feature educational seminars, farmers-market-style shopping and demos of both cooking and cheesemaking. VIAC's Jody Farnham expects the 1200 available tickets to sell out quickly. "We're looking at it as a regional festival," she explains. By working with area inns and restaurants to create special getaway packages, she continues, "We're marketing it as a destination weekend."
The four seminars, with titles such as "Cheesemaking 101" and "Artisan Cheese and Wine Pairing," match Vermont experts with out-of-state celebs. Max McCalman of New York City's Artisanal and author Laura Werlin are two of the presenters. Chefs Tom Bivins of NECI/a> and Eric Warnstedt of Hen of the Wood will do the cooking demos.
And those won't be the only famous guests. According to Farnham, representatives from Bon Appétit and the New York Times will be in attendance.
"We're hoping that next year will be even bigger and better," she enthuses.