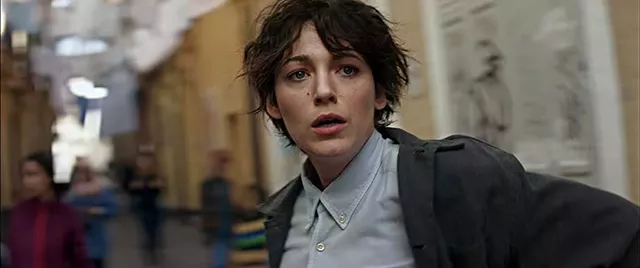 LIVELY DEBATE Should Paramount green-light the planned sequel to the actress'bomb or cut out the middleman and just flush $50 million down the toilet?
A while back, the movie industry ran into an unexpected problem: the Great Liam Neeson Shortage. A profitable Hollywood subgenre had been created by casting aging male stars as variations on Neeson's character in Taken (2008). By this point, everyone from Mel Gibson (Edge of Darkness) to Kevin Costner (3 Days to Kill) had pretended to possess a very particular set of skills that could be used to protect family, decimate Eurotrash and reinvigorate a career. Then, around 2014, the supply went dry. The Marvel Cinematic Universe and big streamers beckoned. Aging stars had other options.
The question then became: Can female performers take their place? The answer has alternated between "Why would they want to?" and "Not really, no." See Jennifer Garner in Peppermint (2018). Whoa.
Like Garner, Blake Lively is a capable screen presence. Does she fare any better in her attempt to solve the Great Liam Neeson Shortage? In a word, whoa.
The Rhythm Section is a stunningly dumb, incompetently prepared embarrassment even by February standards. Most of the blame belongs to Reed Morano (Meadowland). She used to work as a cinematographer but garnered praise for directing a few early episodes of "The Handmaid's Tale" and decided she wanted to helm features. For someone with just a couple of duds on her CV, she sure goes all Dino De Laurentiis with the opening credits. I lost count of how many times "A Reed Morano Film" was emblazoned across the screen. Not exactly something to brag about.
Lively stars as Brit Stephanie Patrick, a former star college student whose parents and siblings were killed in an airline disaster and who dealt with the loss by taking up heroin and prostitution. The movie jumps back and forth in time a ton, but you can always tell when you're in the smack addict/prostitute era by the way her hair is never washed and her skin's all scabby.
Having learned that terrorists blew up the plane her family was on, Stephanie travels to Scotland for assassin training courtesy of B, a reclusive ex-M16 agent played by Jude Law. There's a lot of jogging. And a scene in which he has her practice that thing where you're in a car chase and the bad guy rams you from behind. Honest.
A few weeks of that, and Stephanie — her hair washed and dyed, her complexion flawless — is off to a series of exotic locales to take out the killers. Mark Burnell wrote the script based on his own book, so he's either a sloppy screenwriter or a sloppy novelist (or both), because the story is impossible to follow. Almost nothing makes sense. Precisely nothing proves original. If someone ran the Bourne films through a Cuisinart, strained out the ideas and slapped the footage back together blindfolded, the result would have to be more fun.
Among Morano's set of skills: super-intrusive flashbacks. Stephanie has the same flashback of her mother constantly, even when it disrupts the action and leaves the narrative somehow less comprehensible. Another skill: clueless needle drops. The filmmaker is so fundamentally confused about the tone and register of her film that she riddles it with winking, Quentin Tarantino-esque music cues (Brenda Lee's "I'm Sorry," Elvis Presley's "It's Now or Never"), though it's neither winking nor Tarantino-esque.
There is one sense in which The Rhythm Section may be said to address the Great Liam Neeson Shortage. Anyone who purchases a ticket will almost certainly feel Taken.