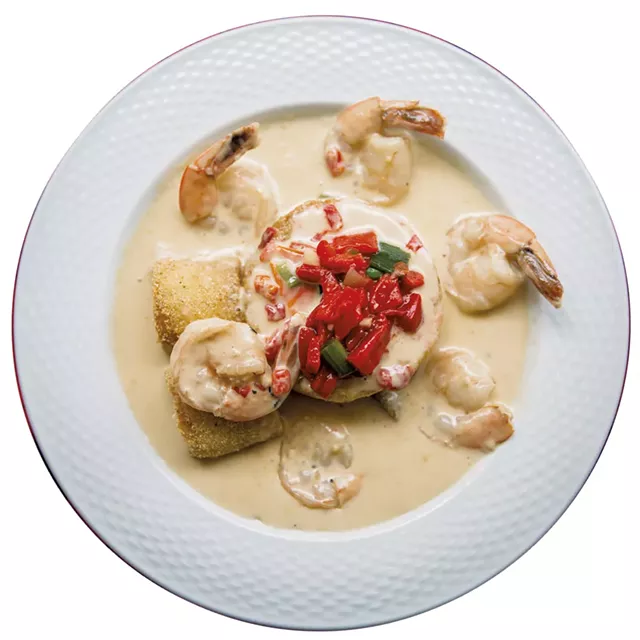 Courtesy of down Home Kitchen
Down Home Kitchen's barbecue shrimp and grits
Down Home Kitchen at 100 Main Street in Montpelier will add supper to its breakfast and lunch service starting the Friday after Thanksgiving, owner Mary Alice Proffitt said. The Southern-style restaurant that opened in September 2015 will extend its hours to 10 p.m. four days a week, Wednesday through Saturday.
Fans of Down Home's daytime fare will find plenty of it on the supper menu, such as barbecue shrimp and grits and meat with two sides. Proffitt also plans to add dishes such as grilled trout, she said, and afternoon snacks such as ham biscuits and fried chicken nuggets. A takeout menu will offer fried chicken and mac and cheese.
Table service will still end at 2 p.m., so supper diners will order at the counter. Down Home opens daily at 8 a.m.