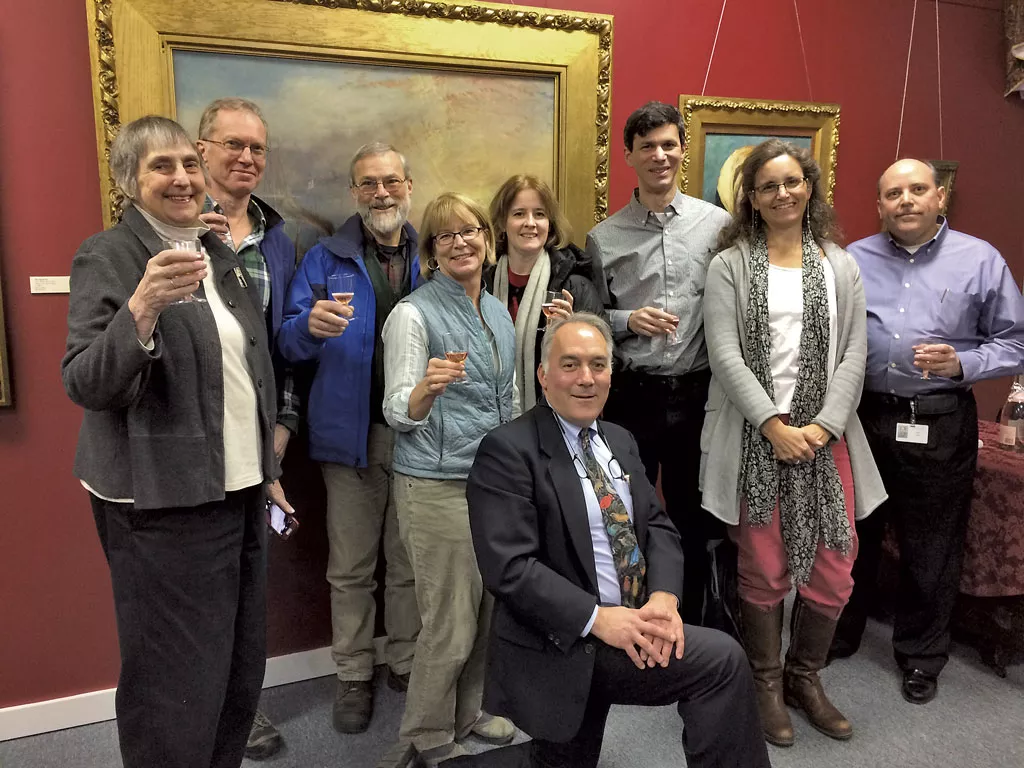 Courtesy of the Center for arts and Learning/Rebecca Elgood
They say good things come to those who wait. We'd add that good things are more likely to materialize if you work your tail off. Both tactics have worked, apparently, for the Center for Arts and Learning in Montpelier. That group of nonprofit art and educational organizations has bought itself a building and is now looking to become more of a presence in the larger arts community.
Almost two years ago, we reported that a handful of nonprofits housed in the former Central Vermont Catholic School aimed to take over those quarters, owned by the Catholic Diocese, at 46 Barre Street. The River Rock School, the Summit School of Traditional Music and Culture and the Monteverdi Music School were already established in the place. The T.W. Wood Gallery was just moving in, having lost its longtime location at the Vermont College of Fine Arts.
This week, CAL president Stephen Falbel reports that the group — minus the Summit School, which opted not to take on the financial commitment — has purchased the building. Finding a way to support the purchase involved considering and then dismissing an avenue that would have involved a federal grant. In the end, it was the Vermont State Employees Credit Union that provided financing, Falbel says.
Now the consortium's board — consisting of two members from each nonprofit — can focus on improving the space. Plans for the physical plant include bringing accessibility to ADA standards, for which fundraising will be necessary.
CAL's leadership is also hoping to serve a community need, says Falbel, by making it a sort of clearinghouse for arts presenters in central Vermont. "We want to hire someone to do outreach and try to coordinate events," he says, "so as not to compete with each other." Providing this service would additionally "raise the visibility of CAL," Falbel notes.
Down the road, the group would like to find the money to hire a building manager — a role Falbel himself has played, in addition to his day job at Steadman Hill Consulting and his parallel career as a singer with the Green Mountain Monteverdi Ensemble of Vermont, Counterpoint Chorus and other ensembles.
Meanwhile, the public can check out the digs that once housed a Catholic school and convent during regular visiting hours, Tuesday through Friday, noon to 4 p.m., at the Wood Gallery.
The original print version of this article was headlined "Building Blocks"