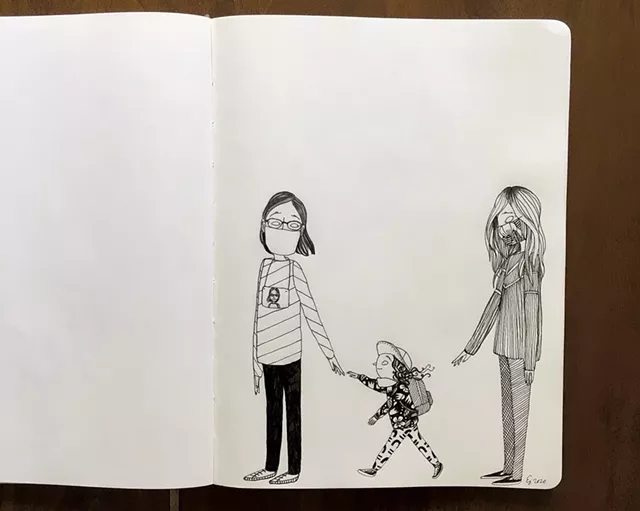 Our daughter began preschool a few weeks ago. Prior to that, she was at home with me for three years. So, when the first day of school arrived, it was a huge leap — the end of an era and the beginning of something completely new for all of us.
That first week, I did the things I assume any American parent preparing to send their child to preschool for the first time has always done. I ensured that my daughter had her water bottle, lunch, change of clothes and sunscreen. When I left her, I wondered if she would be scared, if the teachers would understand her, if other kids would be nice to her and if she would be nice to other kids.
Then, there was another set of preparations and thoughts, unique to our current time. I packed a clean mask along with her other belongings. I taught her to stand still while the teacher checked her temperature at the gate. I did my best to stay supportive, but I kept wondering: Were we doing the right thing by starting school during a pandemic? How many weeks or months would the schools stay open? Would we all be physically OK?
Later that afternoon, I checked my email and found a message from one of my daughter's new teachers.
She wrote: "Your daughter had a fantastic first day without you! And you are a brave Mommy! (I could see your hands shake as you were getting ready to drop her off!) Kudos to both of you. We will have a wonderful time together, I'm sure!"
At first, it was difficult to recognize all the emotions I felt. After five months of isolation, including only a few short playdates and visits with family, someone other than my husband had been there with us. My daughter's teacher had witnessed me navigating the dilemma of supporting my child as she went bravely into the world, while simultaneously wanting to shield her from the world. Then I realized what her acknowledgment had evoked in me: This was the feeling of being seen.