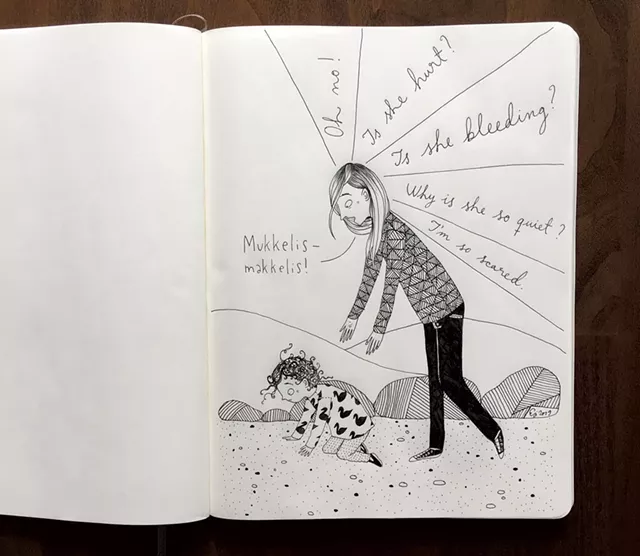 Almost two years after giving birth, many of the changes that becoming a mom brought out in me are wearing off. I no longer wake up in the middle of the night to even the tiniest sounds or constantly scan new environments for spots to feed my daughter or change her diaper. However, one thing remains: I'm in a constant fake mode of calm that occasionally morphs into actual calm.
My daughter, at 23 months, has started to feel very confident in her ability to do things even when she doesn't have the skills. Almost daily, she starts running, then loses her balance and falls, or bumps into something or someone. I let her attempt these feats because that is what she needs in order to learn.
When the fall inevitably comes, I'm screaming on the inside, but what comes out of my mouth is a calm "Oho!" or "Mukkelis-makkelis!" These expressions in my native Finnish are equivalent to the English "Oops!" and "Oopsy-daisy!" I now realize these seemingly carefree words found in both languages are the linguistic expressions of the parental panic that we cannot let out.