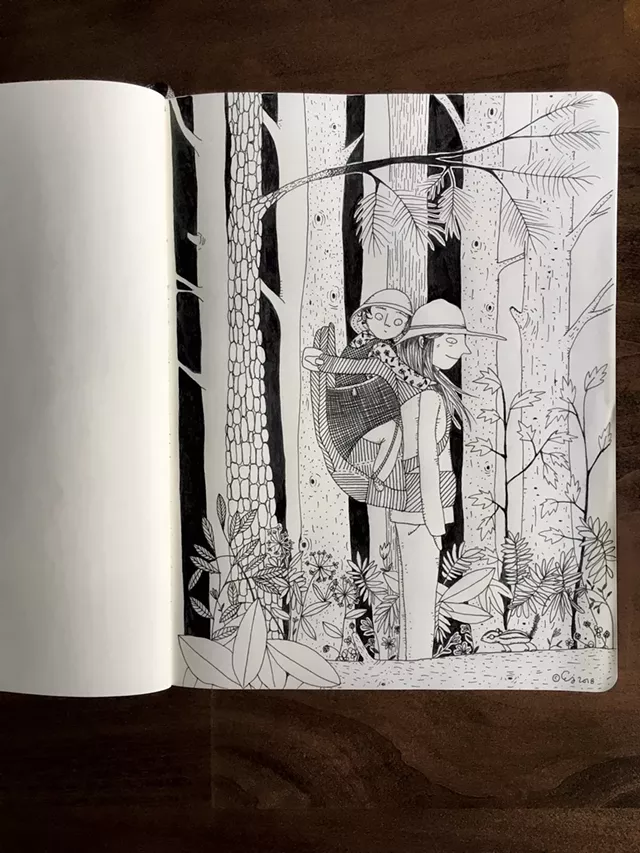 For me, summer is a season of nostalgia, filled with memories of growing up in Finland. This year, my sense of nostalgia has been mixed with an urge to introduce my 1-year-old daughter, Saga, to my own childhood memories, as if it were possible for her to inherit the experiences of another person.
As a foreigner, this urge can turn into an acute form of longing, where the Vermont summer becomes defined by what it is missing from the Finnish summer: an Arctic loon's call, cold and bright nights, young birch tree forests, and the smell of a wood-burning sauna.
To heal my summer sadness, I have developed a remedy: embracing what is special about summer in Vermont. Saga and I spot chipmunks running on the fallen tree trunks and explore the shapes of unfamiliar leaves. We eat an early breakfast by an open café window during a 100-degree heatwave. We feed farmyard pigs, swim in a crystal-clear river and watch how the setting sun colors the Green Mountains purple. We greet the raccoon who passes through our backyard at dusk and fall asleep to the hum of an air conditioner.
I cannot show my daughter what is familiar to me, but I can learn with her in this new environment. As she gets older, I will take her to Finland to introduce her to the sights and sounds of my childhood. Eventually, I hope that she will grow up knowing the calls of both Vermont's common loons and Finland's Arctic loons, and feel a sense of nostalgia for both.