Winooski is in the doughnuts. MLC Bakeshop opened last Friday at 25 Winooski Falls Way, fully stocked with loaves of bread, croissants, Stumptown Coffee and five different doughnut varieties.
Co-owner Laura Wade says that, while the bakery currently stays open daily until 3 p.m., those hours will soon expand to 7 a.m. to 6 p.m.
---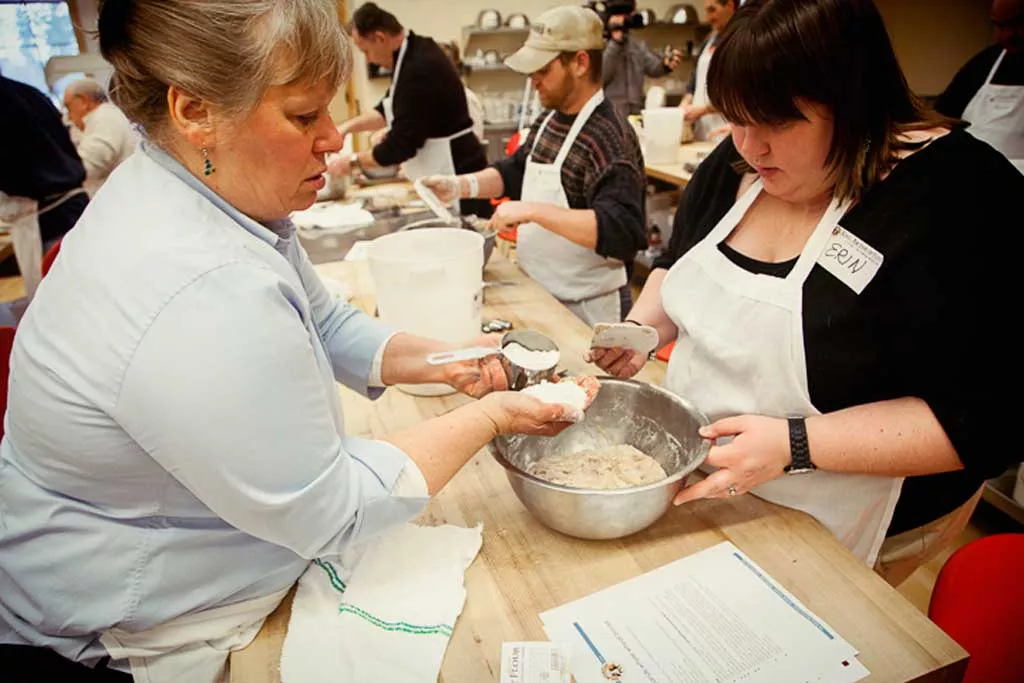 Veteran bakers at King Arthur Flour
Twelve veterans gathered at King Arthur Flour Baking Education Center last week to learn how to bake bread. They donated the loaves they produced to the weekly veterans' farmers market inside the VA Medical Center in White River Junction.
The veterans — who had variously served in Korea, Vietnam and Afghanistan — kneaded whole-wheat dough into loaves and rolls.
"Several vets came up to me after the class to thank us for putting on a program like this, and for giving them an opportunity to help their fellow veterans (via the bread donation) while learning a new skill," wrote Julia Reed, KAF's public relations coordinator, in an email. "I didn't expect to be as moved as I was, but you could tell that it meant a lot to them to be out in the community doing something like this."
The event was part of KAF's "Bake for Good" initiative.
The original print version of this article was headlined "Crumbs: Leftover food news"