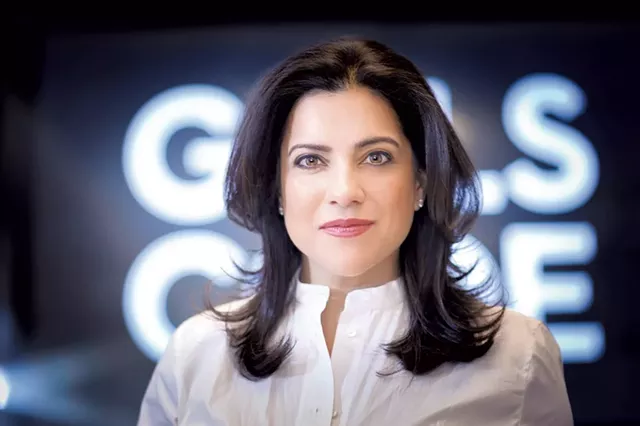 Courtesy of Vermont Women's Fund
Reshma Saujani
The Vermont Women's Fund supports programs that provide at-risk young women ages 12 to 25 with opportunities and experiences that expand their vision for the future. Reshma Saujani knows more than a little about this. Six years ago, Saujani started Girls Who Code, a national nonprofit aimed at closing the gender gap in technology by offering after-school coding clubs and summer immersion camps for thousands of third- through 12th-grade girls in all 50 states. She will speak about her experience at the October 30th Vermont Women's Fund Annual Benefit Celebration. In 2010, Saujani ran for Congress in New York, becoming the first Indian American woman to do so. During her campaign, she was struck by the gender disparity in computer classes at local schools she visited, which spurred her to launch Girls Who Code. The organization aims to empower girls from different backgrounds to pursue careers in computer science and related fields. According to the organization's website, Girls Who Code alumnae are choosing to major in computer science or related fields at a rate 15 times the national average. The Vermont Women's Fund benefit will feature a cocktail reception, followed by a speech and Q & A with Saujani. "Girls Who Code is a terrific example of a program that found the key to engaging girls with 21st-century opportunities," said Vermont Women's Fund director Meg Smith. "And Ms. Saujani's personal story adds another dimension to how we look at raising girls and the subliminal boundaries we put on them in the name of achievement."
The Vermont Women's Fund Annual Benefit Celebration takes place on Tuesday, October 30 from 5:30 to 7:30 p.m. at the University of Vermont's Davis Center. Cost is $50 for general admission and $10 for student admission. Visit vermontwomensfund.org to purchase tickets.