Financially challenged parents shouldn't focus on their money. They should think, instead, about their goals. So says Burlington-based financial planner Christine Moriarty. Once her clients determine what they want in life, she says, somehow wealth finds them.
Moriarty, 50, may sound a little New Age-y, but she's a bona fide financial guru. She has a bachelor's degree in finance, an MBA in entrepreneurship and a certification in financial planning. For the past 20 years, she's been a speaker, writer and coach, and has taught classes on financial management at the University of Vermont, Champlain College and Boston University. Kids VT asked her to share some advice on family finances for the Money Issue.
Like most people, Moriarty learned some of her most enduring lessons about money from her parents; she grew up in a working-class family in Malden, Mass. Her father, a carpenter who also owned an Irish bar, was philosophically opposed to debt. He never used a credit card and only spent money he already had in the bank. Equally important, she says, he taught his children not to see themselves as poor. Both are lessons Moriarty tries to instill in her clients.
"If you have young kids and you're always telling them, 'We can't afford it,' then what are you teaching them? That you can't afford it," she says. "Let your kids know that money is about choices — not about getting everything you want."
Moriarty's work through her Burlington firm MoneyPeace is as much counseling as it is financial planning. Obviously, she teaches her clients the basics of money management — for example, it's hard to save if you don't have a savings account. But her work has a major psychological component. In order to make progress, she says, parents need to unburden themselves of any "emotional baggage" they carry about money, such as not saving more for their kids' college education.
She addresses subconscious behaviors, too. People spend, on average, 20 percent more when they pay by credit card, because it's harder to be mindful when paying with plastic. Want to control your spending? Use cash, she suggests.
Most importantly, Moriarty stresses that money is just a tool for achieving the lives we want. "Money is an important thing in life, but it's not the be all and end all," she says. "Prosperity isn't all in the bank. It's also a state of mind."
KIDS VT: Why are many people intimidated by financial planning?
CHRISTINE MORIARTY: Every person would have a different answer, but there are three main reasons: One is math anxiety. People think you need to know numbers to do it well. Two, people assume they're doing it wrong. So there's this emotional block that they're being judged by their advisor, by their parents and by society. Three, they never felt comfortable with money because they never learned about it, because no one really teaches it.
KVT: What's the first financial lesson families should learn?
CM: Cash is king. Everyone needs to know that, whether you're $20,000 in debt or you're a multimillionaire. You need to have cash to take care of yourself, and that means cash in a safety account that doesn't necessarily earn much interest. Typically, I tell people that they should set aside three to six months' worth of living expenses, just in case. If that sounds intimidating to people who have nothing set aside in savings, they should start by trying to save $5 to $10 a week and just build it from there.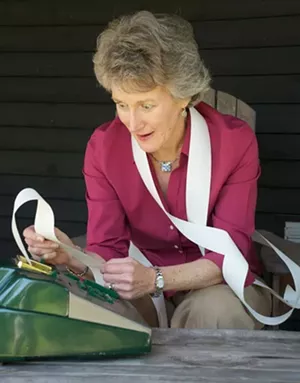 KVT: What are some common mistakes people make with money?
CM: First, they spend money they don't have yet, usually by putting purchases on a credit card. "Live in the moment" really means spending money you have right now, not money you don't have yet. The second most common mistake is not having a plan. If you haven't sat down and really looked at it, you don't know what your priorities are.
KVT: Have a plan for what?
CM: For how your money comes in and how it goes out. I don't call it "budgeting." That's like saying "dieting." "Eating well" sounds much better. A "budget" suggests there's lack. If you have a financial plan, you can say, "This is how much is coming in, so this is where we choose to spend it." Yes, it's semantics somewhat, but it really makes a difference psychologically. Nine times out of 10, when I ask people to track where their money is going, it's not going to where their priorities are, because they've never really looked at it.
KVT: What false steps do parents often take with their finances?
CM: Here's one that a lot of parents do: They fund their kids' college education out of guilt, but they're not putting away anything for their own retirement or building their own savings. To them, it makes sense to take care of their kids first, but you have to take care of yourself first. It's like putting on the oxygen mask on an airplane. College can be funded through other means, like scholarships, working your way through and so on. But you can't work your way through retirement.
KVT: How do you get started saving for retirement?
CM: If you work for a company that gives you a 401(k) or 403(b), find out what the company match is and contribute at least that much. If you're discouraged that you're taking money away from your kids, think about 30 years from now: Do you want to be dependent on your kids? Keep it simple, and change your behavior little by little over time.
KVT: What's the best way to save for your kids' college education?
CM: There are some great 529 plans out there, which are college plans that you don't have to pay taxes on. There's one offered by the state, or you can go through any number of companies. If you contribute to the state plan, you get a credit on your taxes. You can also have them age-weighed, so the investment is more conservative and secure the older your child gets.
KVT: What financial advice should all parents take?
CM: Make things easy on yourself. Most people get a paycheck from a payroll company where they can make deposits into more than one account. By putting money into a savings account or putting something aside for a new house, car, vacation or some other goal, you can allocate that cash before it ever hits your checking account. So the only thing in the checking account is what you have to spend.
KVT: Are there other simple steps can you suggest?
CM: Get educated. I don't recommend reading all the finance books out there. Who's got the time? Get a subscription to Money magazine and read one or two articles a week. Choose a website and read it once every few weeks. Don't feel like you have to learn this stuff all at once. Go to a free workshop. There are a lot of them out there, given by credit unions and banks.
KVT: Are there absolute no-nos when it comes to spending money?
CM: If someone is buying a house, but is planning to move in five years. You're just wasting your money because you're paying a lot in interest, closing fees and moving costs. Another [mistake] is refinancing your mortgage. If you're five years into a 30-year mortgage and you get another 30-year mortgage for the lower interest rate, you're just throwing your money away.