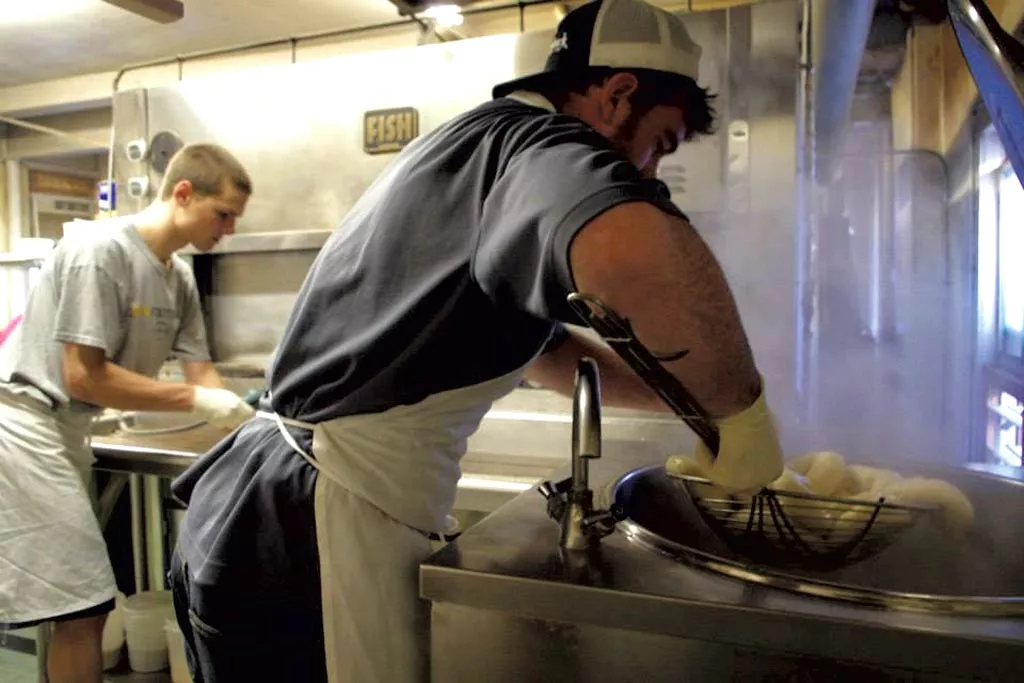 Courtesy Of Round Table Bakery & Café
Round Table Bakery & Café
On May 31, the McCarthy family signed over their nearly 6-year-old Cosmic Bakery & Café to fellow St. Albans businessman Domenico "Mimmo" Spano. The owner of Mimmo's Pizzeria & Restaurant, with branches in St. Albans and Essex, and his wife, Kathy, will open Round Table Bakery & Café; in the Cosmic space later this month.
"I wanted to have a place for the community to come and gather, and where there's not a head at the table," Mimmo Spano says of the name. While the bakery's Arthurian theme is still in development, its Facebook page already boasts an image from Sir Thomas Malory's Le Morte d'Arthur of the king reaching for a sword held by the Lady of the Lake. Beneath are the words "We thank ye noble patrons of Mimmo's Pizzeria for making this possible!"
Spano says he jumped at the opportunity to start a new business just a couple of doors down from his pizzeria. One of his goals was to offer breakfast, the only daily meal Mimmo's doesn't serve. The other was to please his 10-year-old. "Bagels are his favorite meal. They're his favorite breakfast," the restaurateur says with a laugh.
While completing a major renovation to the kitchen, Spano is working to perfect his bagel recipe. Much of his breakfast fare will consist of sandwiches served on the rounds or on homemade English muffins. Other morning pastries include muffins and scones.
At lunch, the Round Table will serve classic American sandwich combos courtesy of Boar's Head, as well as Italian meats such as prosciutto and capicola. Spano's upbringing in Toritto, Italy, also informs his selection of coffee drinks incorporating Vermont Coffee Company roasts.
Spano says customers' preferences will influence the menu, but he hopes to bring more Italian flair to the offerings as the bakery grows. He plans gradually to offer more cakes and pastries, perhaps including hard-to-find Italian specialties, and has considered bringing a baker from his hometown to train employees in St. Albans.
But first, he'll get the remodeling and the recipes just right. "I want everything to be first-class," says Spano. With any luck, his latest endeavor will be as much a St. Albans staple as 19-year-old Mimmo's.
The original print version of this article was headlined "Courtly Cakes"