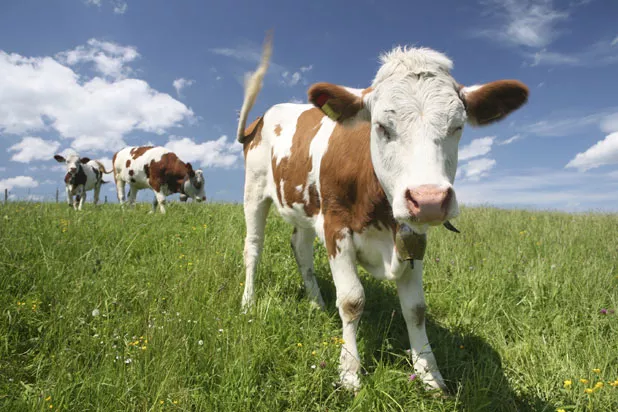 Click here for more Summer 2008 Hot List picks.
Squealing, sugar-fueled children beg Mom and Dad for tickets to midway rides. Bar-band groupies watch their boyfriends play nighttime concerts on the village green. Police clear the streets for a short parade that features every farm tractor and rescue vehicle in town.
All these are essential components of many a Vermont festival, but if we had to choose a true festival flavor, it would be a toss-up between fried bread dough and Italian sausage. Except in Enosburg. There, milk matters.
Dubbed "four cowlossal days of udderly good fun," the 52nd Annual Vermont Dairy Festival hosts thousands of milk-mustached visitors during the first full weekend of June. These four days may not appeal to the lactose-intolerant, but they offer something for pretty much everyone else.
Vermont's answer to the question "Got Milk?" kicks off Thursday, with the always-sold-out Dairy Festival Scholarship Pageant at the Enosburg Opera House. Aside from the standard rides, games and concerts (Keeghan Nolan and Nobby Reed, anyone?), highlights include the mid-morning parade on Saturday, fireworks that night, and the Milk Run 10K race on Sunday - followed, of course, by the horse pull and children's pedal pull.
The culminating event is another festival staple: cow-plop bingo Sunday at 5 p.m. Picture an oversized bingo card on the ground and a cow hoofing over it. Guess the square where Bessie releases her breakfast, and you win cash. What's not to love?
Oh, almost forgot: There's a dairy baking contest Saturday at 9 a.m. Mmm-ooo!
"We always have a lot going on," says parade chairman Walter Scott. He notes that the weather gods have historically poured warm sunlight over the proceedings.
"We're hoping for that again this year," Scott avers.