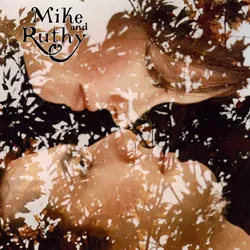 (Humble Abode Music, CD)
All right, Vermont. I may be going out on a limb here. But I think you are going to like The Honeymoon Agenda from New York duo Mike and Ruthy — or at least a good portion of it. While I'd like to credit a summer spent channeling my clairvoyant tendencies, really, the proof is in the parking lot. Let me explain, with a simple formula. Begin with the sum total of cars at the Champlain Valley Folk Festival and last year's Bob Dylan concert and multiply by the combined average of Tom Waits and Velvet Underground albums on your iPod to get . . . a really big number. Add 1000 if you are a hopeless romantic. And then go check out Mike and Ruthy.
Newlyweds Michael Merenda and Ruth Ungar Merenda are best known for their work in Americana/folk group The Mammals. Ruth is the daughter of renowned fiddler/composer Jay Ungar. Their debut album, The Honeymoon Agenda, is just that, birthed from their actual honeymoon and some gifted studio time. The whole idea is so sticky sweet you want to hate it before you even press Play. But these two manage to pull it off.
The duo finds its niche along the edges of contemporary folk music. The record is a clever mix of quirky originals and classic covers, including Dylan and Waits, that highlight their minor vocal harmonies and genuine knack for subtle love songs. Must be that whole marriage thing.
Ruthy, remaining true to her namesake, lends her old-time fiddle to a handful of tracks. Her voice was built to sing the blues, with just a hint of rasp that transitions well between guitar-and-voice folk tunes and indie-inspired originals — an acquired taste, not unlike Gillian Welch.
The duo passes a lap steel guitar back and forth throughout the recording. The instrument adds remarkable depth to their rendition of the Velvet Underground's "I'll Be Your Mirror." Its resonant sound almost seems to fill the space within the song the way Nico's voice does on the original. Neato.
Mammals' bassist José Ayerve makes a Honeymoon appearance, driving home a bass-heavy trio arrangement of Len Chandler's "I'm Going to Get My Baby Out of Jail" with a sound reminiscent of local favorites The Cush. What's not to like?
Mike and Ruthy play this Friday at the Monkey House in Winooski and Saturday at Bethany Church in Montpelier.