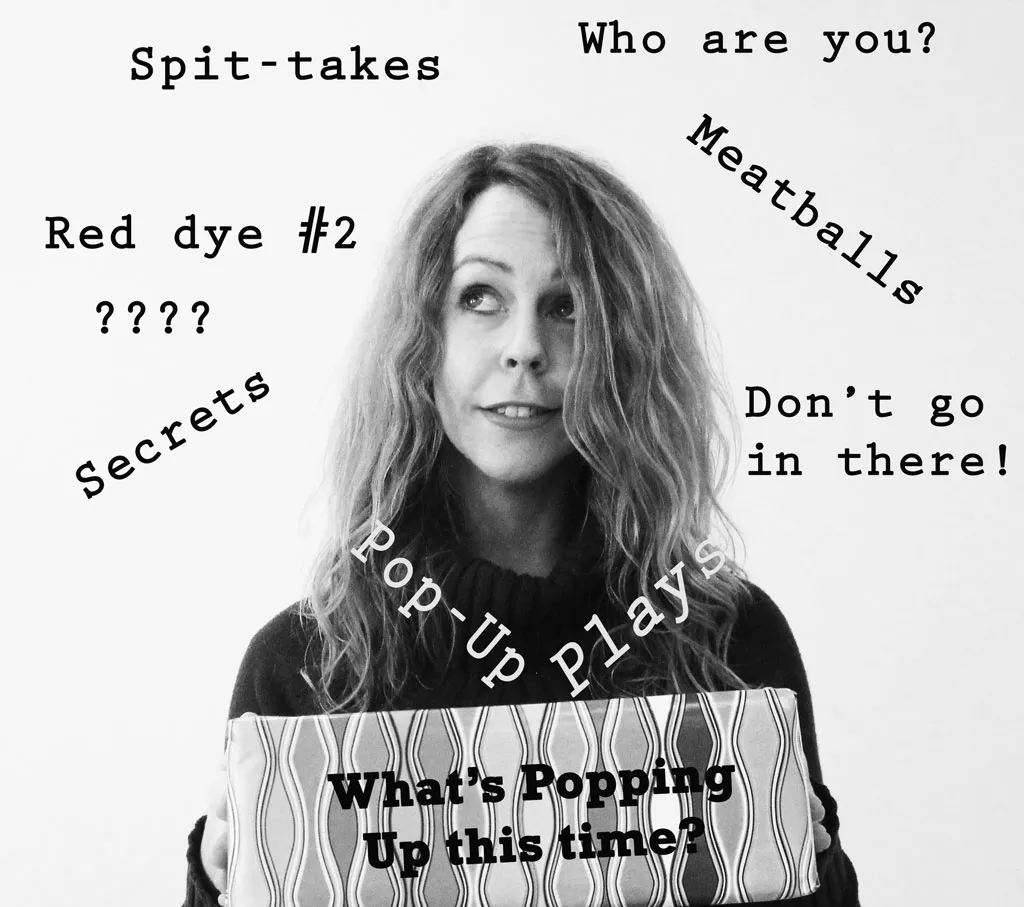 Courtesy of Town Hall Theater
Haley Rice, producer of Pop-Up Plays
Haley Rice compares a pop-up play to a unicorn — in fact, to a "unicorn playing a banjo: unique, rare and really interesting. You don't see that very often." For the second time, the operations manager at Middlebury's Town Hall Theater is producing a half dozen 10-minute plays that will be written, cast, rehearsed and performed in 24 hours.
That's right: Six playwrights will have 12 hours to pen their plays, and sleeping is not advised. Each of them will select three photos associated with three different actors, then find out which trio they've blindly chosen from the pool of brave thespians. Rice herself will match playwright to director, in a change from last year's process.
The plays must include "some random ingredients, some curveballs and one line chosen by the public," Rice elaborates. On THT's website, where people can vote for prospective lines, two were still tied at press time: "I can't help it. I'm allergic to red dye #2" and "No, you fool, don't go in there!"
And those "curveballs" for the playwrights?
One example from last year, Rice says, was to "include 15 seconds of laughter." Another was to "write in a character who never shows up."
"Last year, we had plays about a boxer and drag queen on the subway, a puppet show gone wrong, a love-triangle game night and a pompom-wielding psychic, among others," says Rice. "I can't wait to see what this year's shows are about."
Once the scripts are handed to the six directors, they and their casts have 10 hours to rehearse their butts off — before putting on the show at 7:30 p.m. the same day.
Whew.
The event this Saturday, March 7, is a benefit for Town Hall Theater, and the playwrights, directors and actors are all volunteering their time. "It's a great way to get members of the Vermont theater community together who may not ever get to work together," notes Rice, who is providing "three squares" to keep the crew fueled. "I'm so thankful they're willing to do this," she says.
What did Rice learn from last year's show? "That there is incredible support for this," she says. "The coolest thing in the world is that the audience stayed in the theater and talked to the actors, and they didn't want to leave. It was such a feat for everyone to do this in 24 hours."
While some of the participants in last year's crazy caper will return, many of the actors and directors are new. "Other people in the theater community came to see it last year," Rice says, "then got in touch and said they wanted to be involved. I guess they wanted to make sure it wasn't embarrassing."
Instead, last year's effort was "heroic," declares Rice. One thing's for sure: The 34 Vermont theater artists in Pop-Up Plays will create the most unicorn-like theater around.