The Incredible Adventures of Jojo (and his annoying little sister Avila)
In decades past, only the biggest cities could boast film festivals: New York, Toronto, Venice. But the digitization of filmmaking has spurred a corresponding democratization of film festivals. Towns as small as Missoula, Mont., Duncan, Okla., and Dover, Vt., can now claim cinematic gatherings. In a growing marketplace, how can a new festival distinguish itself?
Lloyd Komesar and Jay Craven, two of the planners behind this week's Middlebury New Filmmakers Festival, believe they've found an answer — and it's evident in the name. The programmers of this four-day festival selected nearly 100 films on the basis of their freshness: None is more than 24 months old or directed by anyone who has made more than one previous film.
Other new-film festivals exist, mostly in markets such as New York and Los Angeles. But Komesar and Craven believe the MNFF is the first of its kind in New England. They hope this distinction will give the fest a creative and economic edge.
Event producer Komesar, a retired distribution executive with Disney who lives half the year in Vermont, says the idea for a new-films-only festival came to him in 2014, after he volunteered at such a fest in Pasadena, Calif. He contacted Craven, whom he'd met the previous year at a screening of the latter's Northern Borders, about collaborating on a similar project in Vermont. "Los Angeles doesn't need another film festival," says Komesar, "but I thought Middlebury would be a good spot. It hadn't had one of any consequence, and it seemed like a community that was ripe for something of cultural significance like a film festival."
Craven, who has produced and directed a number of features through his independent Kingdom County Productions, says, "To a certain extent, [Komesar and I are] a little bit of an odd couple. He's inside the industry, and I've always been outside the film industry ... I thought there was good potential for symbiosis and collaboration."
As the festival's artistic director, Craven had a hand in selecting every one of its films.
In this inaugural year, MNFF's roster is bursting with features and shorts; fiction films and documentaries; and films foreign, domestic and local. They'll be screened in Middlebury College's Dana Auditorium, downtown's Marquis Theatre and the Town Hall Theater.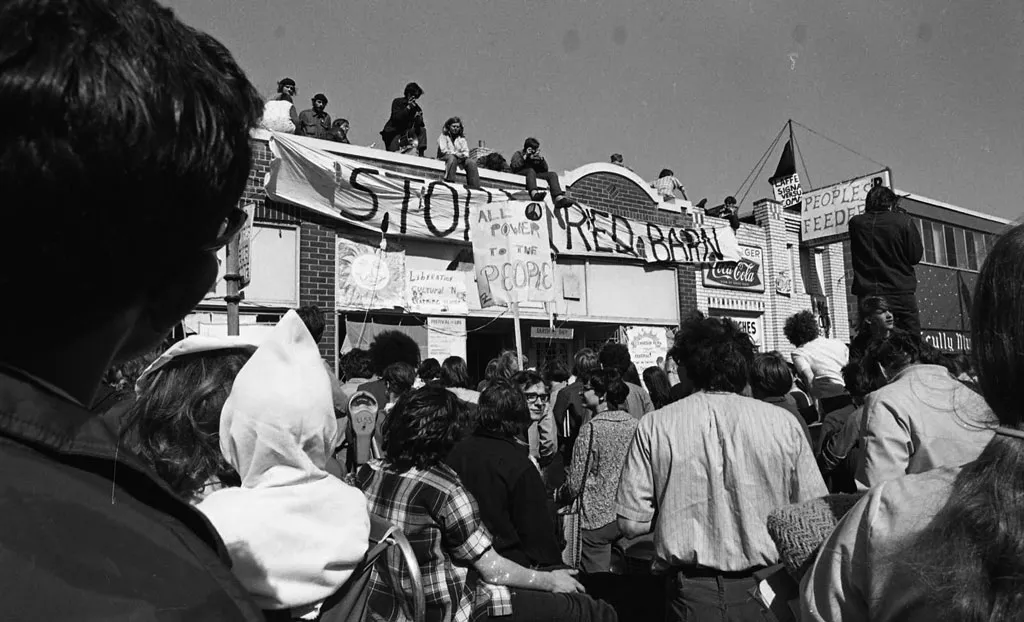 An associated event of local interest is "Food, Funk & Floats" on the town green, an evening of gypsy music and local food and drink. The alliterative shindig was organized by community organization Middlebury UndergrounD (MUD), which has partnered with the MNFF for this free Saturday event.
The films are a diverse bunch. Eight comedies and five animated films share the program with more than 30 documentaries. The 11 films in the "Vermont Collection" program include the short documentary "The Land," about an unusually challenging playground in Wales, directed by Middlebury resident Erin Davis; and (T)ERROR, a feature-length doc about the FBI's counterterrorism operations.
The Incredible Adventure of Jojo (and his annoying little sister Avila), by married San Diego filmmakers Ann-Marie and Brian Schmidt, claims not just the festival's longest title but its youngest performer. The couple's daughter — the Avila of the title — was just 9 months old when the shoot began. The film follows the exploits of two young kids who unexpectedly get separated from their mother.
Brian Schmidt explains the MNFF's draw for him and his wife, who will attend the festival with three kids in tow. "Besides the fact that they're helping to support emerging filmmakers, the small-town environment is something that appeals to us," he says.
One hopes that young Avila will get the chance to meet Al Milgrom, another filmmaker who'll be in attendance, as that encounter would unite the festival's youngest and oldest participants. For decades, Milgrom has been a linchpin of the Twin Cities' film scene, having founded both the University of Minnesota Film Society and the Minneapolis-St. Paul International Film Festival. Though nearly 93, Milgrom is a first-time filmmaker; his feature-length doc, The Dinkytown Uprising, recounts a 1970 protest against the proposed opening of a fast-food restaurant in a bohemian neighborhood of Minneapolis. The film's 16mm footage has lingered in canisters for decades.
Milgrom says that modern festivals have become increasingly narrow in their niches: LGBT films, environmental films, films about food. "Even if you have friends from way back and think that they may owe you, it doesn't mean you're going to get into their festival, because they're also accountable to an audience and a panel," he says. "The festivals that appeal to new filmmakers are the ones I want to try for."
The MNFF's organizers are already planning for the future and aim to sow its seeds throughout the region. The works of six of this year's filmmakers will be bundled into a program that will tour all over New England. The directors will receive stipends so they can accompany the tour.
Craven and Komesar also express a commitment to deepening their cinematic attachment to Middlebury. The duo intends to establish regular festival-sponsored screening events throughout the year; details will be forthcoming.
As Craven puts it, "Since the festival is about building film culture, let's not do it simply as a one-shot deal. Let's have it be an intensive celebration of film culture. Let's work to cultivate an audience and to showcase works on the same criteria — first and second films — throughout the rest of the year, so that we don't simply go away and show up again a year later."
Toronto filmmaker Matt Sadowski appeared for years in front of the camera before getting behind it to direct Pretend We're Kissing, a small-budget "non-rom com" about an unconventional romance. In a phone conversation, he neatly summarizes the appeal of the MNFF: "To have this amazing festival recognize the challenges of first-time filmmakers is really incredible."