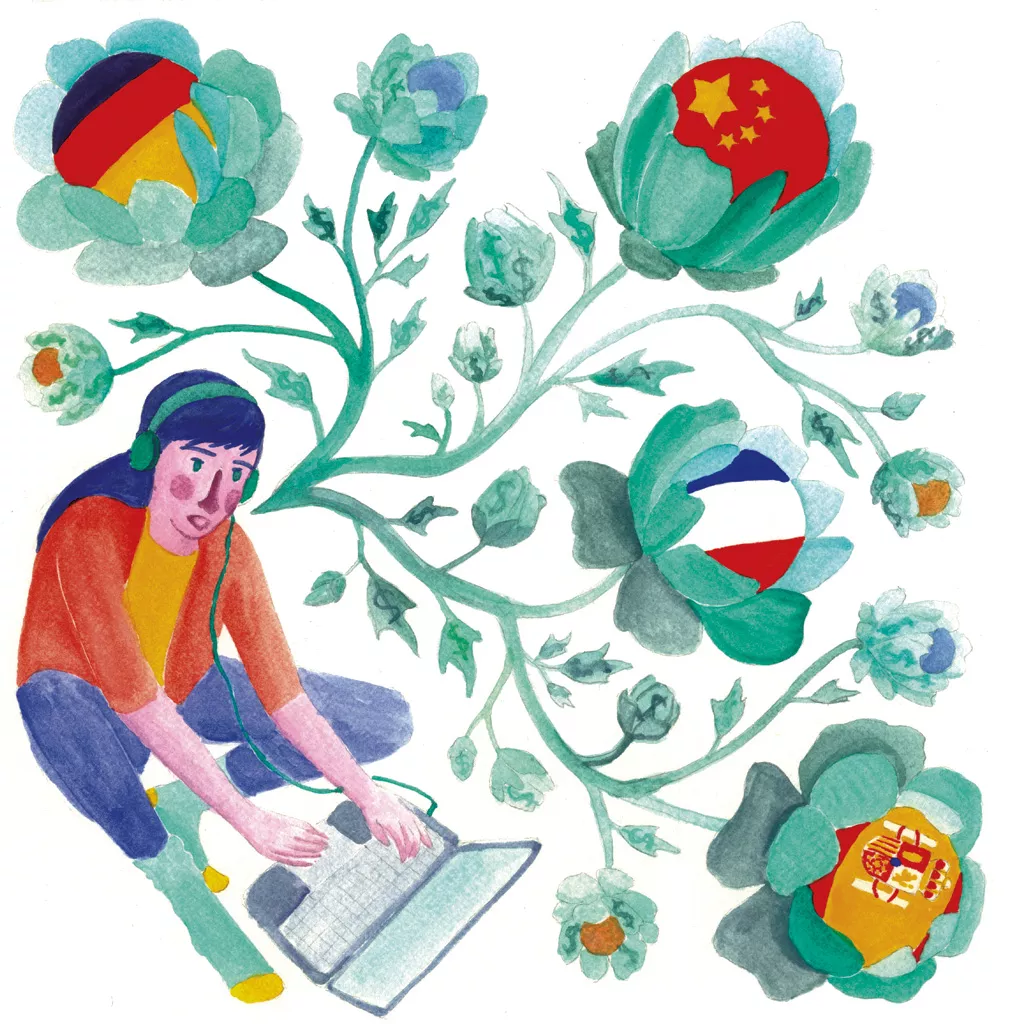 When Middlebury College teamed up with the for-profit online education company K12, Inc. in 2010, the elite liberal arts college had several goals: boost Middlebury's reputation as a leader in foreign language education, experiment with new online learning techniques and — perhaps most obviously — make money.
A few faculty members, skittish about the world of for-profit education, raised concerns at the time. Their ranks have since grown considerably: Earlier this month, Middlebury professors voted 95-16 in favor of a nonbinding motion to sever ties with K12, the corporation the college partnered with to start Middlebury Interactive Languages, or MIL.
The vote highlights a conundrum facing almost every college and university in the country. For-profit spinoffs, long used by larger research institutions, represent a way to diversify revenue at a time of rising tuition costs, shrinking education funding, cheaper online options and increasing scrutiny about the practical value of a college education. Such ventures make some nervous about the encroachment of for-profit thinking in the world of academia — and about what online learning will mean for brick-and-mortar schools.
Middlebury French professor Paula Schwartz wrote in her justification to sever ties that the partnership with K12 was "at odds with the integrity, reputation and educational mission of the college." Some faculty members have complained that K12 educational materials don't include same-sex couples or nontraditional families. Mistakes in some of the MIL language programs have sparked still more concerns that the partnership could hurt Middlebury's reputation.
Schwartz said that several recent press reports about K12 are "shocking." The National Collegiate Athletic Association earlier this spring announced that courses completed by student athletes at two dozen virtual schools operated by K12 would no longer count toward athletic eligibility in Division I or II in the NCAA. According to the New York Times, K12 has faced complaints of "deceptive student-recruiting practices and poor academic performance."
Middlebury's president, Ronald Liebowitz, stands behind the K12 partnership. The college's board of trustees discussed the faculty vote at a meeting this month, but took no action.
Liebowitz oversaw the making of MIL, which markets online language courses to primary and secondary schools. Middlebury College brought $4 million and its sterling reputation in foreign language studies to the table; K12 provided the expertise in online learning. Ownership in the for-profit venture is split 40-60, with K12 holding the larger share.
Today MIL, headquartered in downtown Middlebury, employs 75 people full time. Approximately 170,000 students in 1,200 school districts across the country take MIL courses. In Vermont, roughly 30 schools participate. The college still classifies the venture as being in the "investment" stage, said Bill Burger, the school's vice president for communications.
Aline Germain-Rutherford, a longtime professor in Middlebury's summer French Language School and the associate vice president of the Language Schools, is "on loan" as MIL's chief learning officer. A lifelong academic, she conceded that faculty members rarely think about the bottom line — but that, increasingly, colleges and universities must.
Germain-Rutherford defended the college's investment in MIL, arguing that faculty members who voted against the endeavor were misinformed about K12's involvement in the day-to-day operations at MIL.
"K12 has never, never, never dictated the type of courses that we develop, the content that we put into the courses, the pedagogical approach that we bring into the courses," she said. "Never."
Concern among faculty spiked when a high school teacher reported mistakes in a MIL Latin course developed before the Middlebury-K12 partnership. In an op-ed in The Campus, Middlebury's student newspaper, Liebowitz said MIL's management acted quickly to correct the mistakes.
Liebowitz wrote that those who favor severing ties do so with a narrative that he contended was neither accurate nor in context. "Ironically, MIL courses today include greater diversity and are more inclusive of a range of family structures and multicultural perspectives than the course materials used in most, if not all, of the college's introductory language courses," wrote Liebowitz.
As an example, Germain-Rutherford pointed to the video footage shot around the world for MIL's upper-level "fluency" courses. In the case of the French lessons, a Senegalese man speaks on video about his four wives and 30 children. "In his culture, polygamy is part of his life," Germain-Rutherford said. "We didn't censor that."
Faculty members have other worries. Laurie Essig, who teaches in Middlebury's gender, sexuality and feminist studies program, said she was bothered from the get-go about the college aligning itself with a company co-founded by William Bennett, a political conservative with ties to the American Legislative Exchange Council. The Koch brothers-funded organization has pushed an agenda to replace brick-and-mortar schools with virtual classrooms, and supports more public-private partnerships in education.
"I certainly have concerns about a for-profit company that makes a huge amount of money from tax dollars that should be going to public education," said Essig, who said she's wary of the corporatization of education.
"What they're doing is wrong, and we should be opposed for practical reasons, and because we're educators, and we should care about public education," said Essig.
She added that while colleges may need to explore diverse revenue streams, they need some standards for judging potential corporate partners. Would a college collaborate with a cigarette or pornography company?
"To get into bed with the very corporation and the very special interest groups — like ALEC, like the Koch brothers, like K12, Inc. — that are creating this situation seems counterintuitive," she said. It's the privatization of education that's forcing schools to drum up new revenue in the first place, she argued.
Liebowitz argued that Bennett was long gone from K12 by the time the MIL was founded. He wrote that MIL makes it possible for public schools to continue — or in some cases add — language courses in an era of budget cuts.
MIL is even seeing some districts add teachers to the mix; Germain-Rutherford said some districts have hired language teachers who split their time between schools. Students in these programs have a mix of in-person and online instruction — a combination Germain-Rutherford says is ideal.
Online learning, she argued, shouldn't replace classroom instruction. But in schools that lack the resources to hire teachers, particularly in multiple languages, online courses can provide choices. She also pointed out that many language teachers in the United States aren't native speakers, and online materials can expose students to more authentic instruction.
In his op-ed, Liebowitz noted that this isn't the first time profs at the college have balked at a new idea. Middlebury faculty, he wrote, opposed the establishment of the first summer language school at the college in 1915. Today, the immersive programs are considered among the best language training in the country.
Will MIL pay off in the same way? Burger said that the college expects rewards over time both financially and in experience gathered in the emerging online learning world.
Said Burger: "Everything we do is long-term."