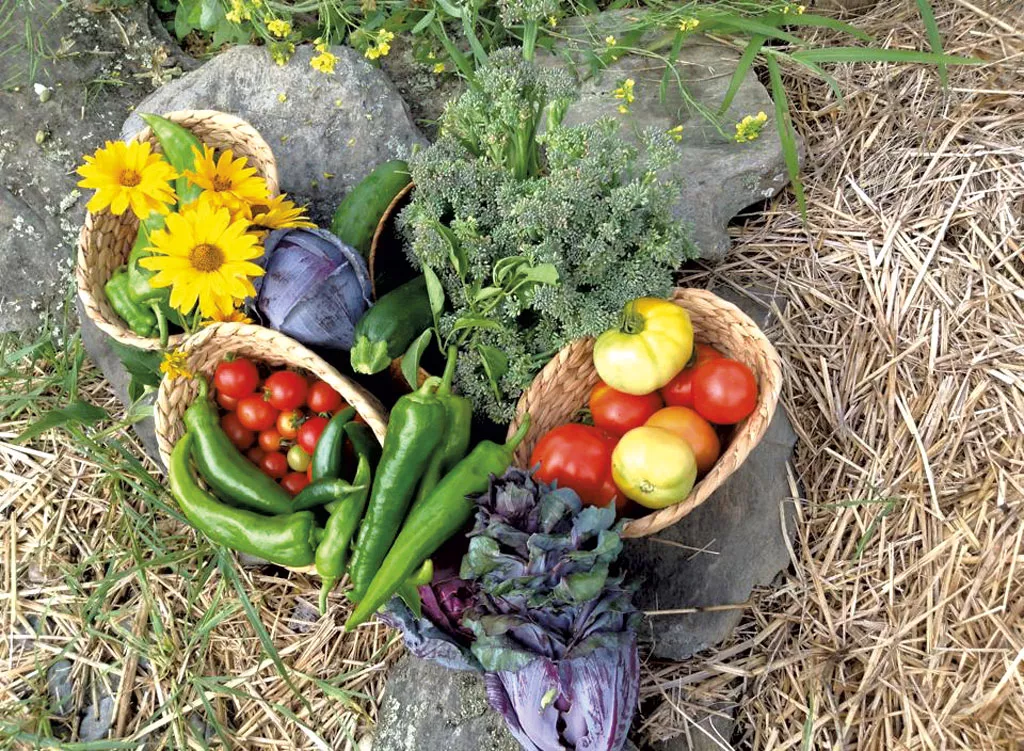 Courtesy Of Middlebrook Restaurant
Middlebrook Restaurant in West Fairlee, which opened for its second season in May, will incorporate a new gourmet market starting on August 15. Middlebrook Market will sit across from the restaurant, inside the sunroom of an 1860s farmhouse, and will carry local ingredients, prepared dishes, and beer and wine.
Middlebrook's sprawling 140-acre property in a remote part of the Upper Valley may not seem like a prime location to market gourmet groceries. But the restaurant's owner and chef, Adam Dosz, said the market will fill a gap by providing locavore fare to an area that includes the vacation destinations of lakes Fairlee and Morey. "[The market] basically came out of our customers asking about products at the restaurant," Dosz said, noting that the closest co-op selling locally sourced groceries is 30 minutes away in Hanover, N.H.
To supply the market, Dosz is working with many of the same vendors he uses for Middlebrook Restaurant. Vegetables and meats will come from nearby farms including Cedar Circle Farm & Education Center in East Thetford and Crossroad Farm in Fairlee. The market will also sell veggies grown in the greenhouse out back. "We'll have the basics like onions, garlic and potatoes," Dosz said. Middlebrook's free-range chickens will supply eggs, and house breads will include baguettes and rustic Italian and gluten-free varieties. More breads will come from establishments such as La Panciata in Northfield.
To spruce up the market space, Dosz constructed counters and shelving from wood left over from a cabin he built years ago. On the racks (also built by Dosz), 15 to 20 international wines — half red, half white — will accompany craft beers from local sources such as the Shed Brewery, Switchback Brewing and Magic Hat Brewing. A daily menu of seasonal soups, pastas, salads and more will provide to-go options for lunch and dinner.
Like Middlebrook Restaurant, the market will be open from April to January, but its hours will be slightly longer: Tuesday through Sunday, 11 a.m. to 8 p.m.