Michael's on the Hill

Good To-Go

Image
Hours: open 7 days
Price: $$$$$ (Price is no object)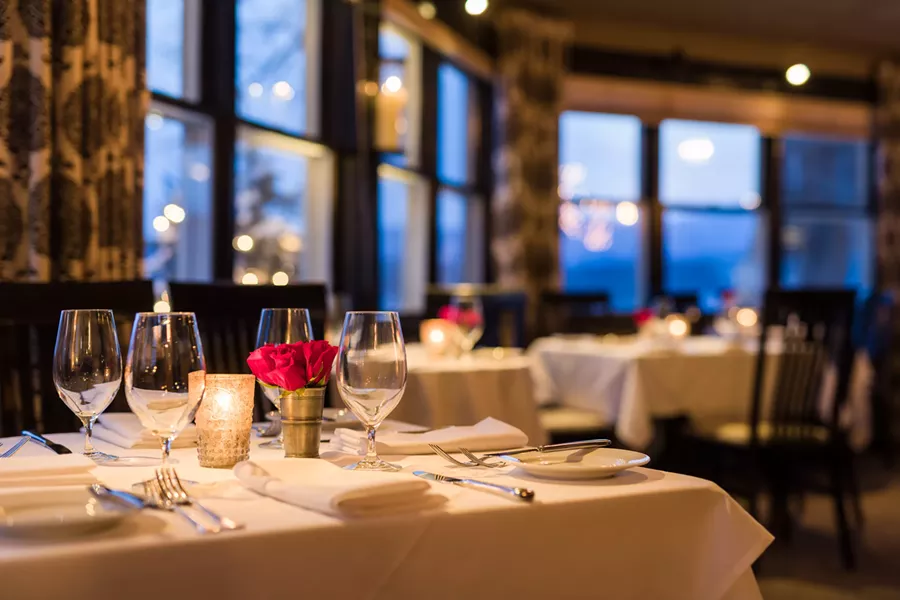 Coronavirus era offerings
Order elegant, seasonal dishes — or prepared foods for the freezer — through gloved curbside takeout or delivery. Wine and beer also available.
Enjoy the "ultimate Vermont dining experience" while we provide you with the highest level of quality and service in a relaxed, welcoming atmosphere. Farm to Table Cuisine prepared by Swiss Chef Owner, Michael Kloeti. Michael's inspiration stems from his childhood--European comfort food, sustainable, local and unprocessed. ● Breathtaking Green Mountain Views ● Private Event Facilities Available ● Catering ● Cooking Classes ● Wine Spectator Award of Excellence ● Best Chefs America ● Certified Green Restaurant Open 5:30 - 9:00 pm ● Most Romantic Restaurant in Vermont -TripAdvisor, MSN.com, Delish.com
Click here for our menu...
Elegant, ever-changing plates such as vegetable gnocchi and poached Maine lobster make the most of New England ingredients and the chef-owner's European roots.
Price: $$$$$ (Price is no object)
Fri., March 4, 6:30 p.m. 2016

Fri., Sept. 5, 7 p.m. 2014