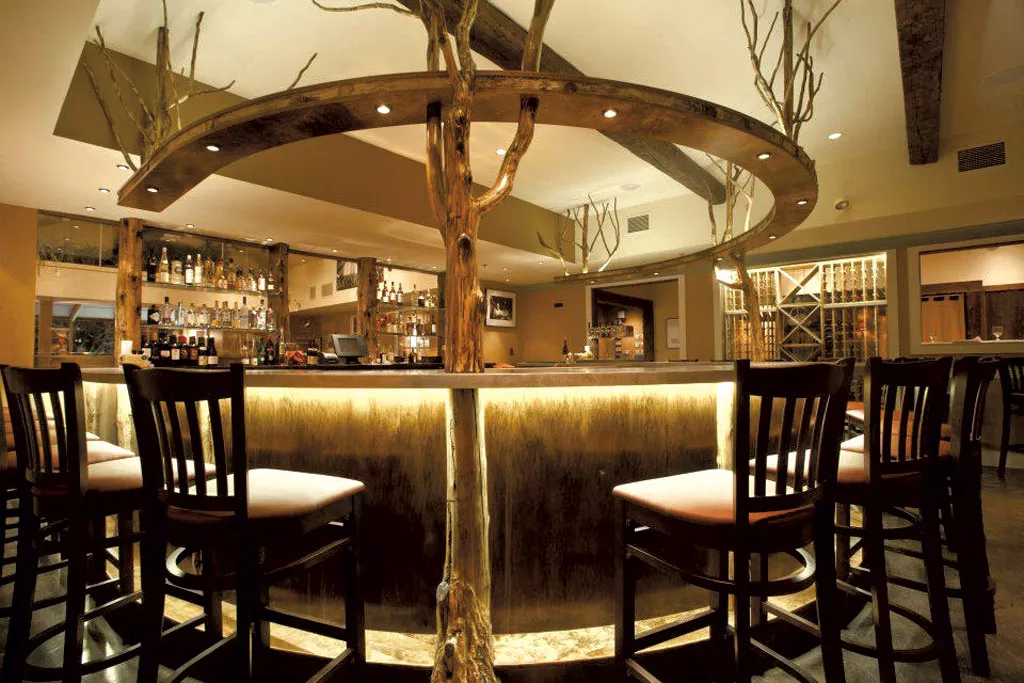 Courtesy Of Crop Bistro & Brewery
Crop Bistro & Brewery
After a week of closure, Stowe's Crop Bistro & Brewery reopened last Thursday with Laura and Michael Kloeti, owners of Michael's on the Hill in Waterbury Center, at the helm.
Originally opened in early 2012 by chef and multistate restaurateur Steve Schimoler, Crop struggled to retain employees and suffered from high turnover; chef Tom Bivins left in 2014 to head the Vermont Cheese Council. Laura Kloeti says she and her husband have big plans for the space — including ramping up brewing operations and distributing more beer for retail. But they plan to ease into the changes and keep Crop's original pub concept alive.
So far, the Kloetis have redone the menu and installed Michael's alum Jason Bissell as the chef. The bill of fare offers starters (fried pickles, smoked trout dip), salads, charcuterie and cheese, pub standards (burgers, brats, beer-battered fish), and "specialties" (steak frites, confit duck, barbecue-braised pork shank).
"It's real comfort food," Kloeti says, inspired in part by the "Diner" menu that Michael's served during Vermont Restaurant Week. "People loved it so much," she says, "we're doing a lot of that kind of stuff at Crop."
In addition to house suds from brewer Will Gilson, the beverage list offers seasonal craft cocktails and 24 wines by the glass, made possible by a preservation system that keeps open bottles from oxidizing within a couple of days.
While Michael's is a special-occasion destination, Kloeti hopes that Crop — which she plans to rename this fall — will continue to be an everyday kind of place. She and her husband have long wanted to open a casual restaurant, she says, but adds, "Our mission is the same in terms of using local ingredients and our sustainability sensibility."
Opening a second restaurant also means the Kloetis can give their staff more room to move up the ladder. "At a small restaurant, it's tough to give our staff opportunities to grow," Kloeti says. "People don't leave, so where was my sous chef going to go?" She calls Crop "a great opportunity for us to expand as a family."