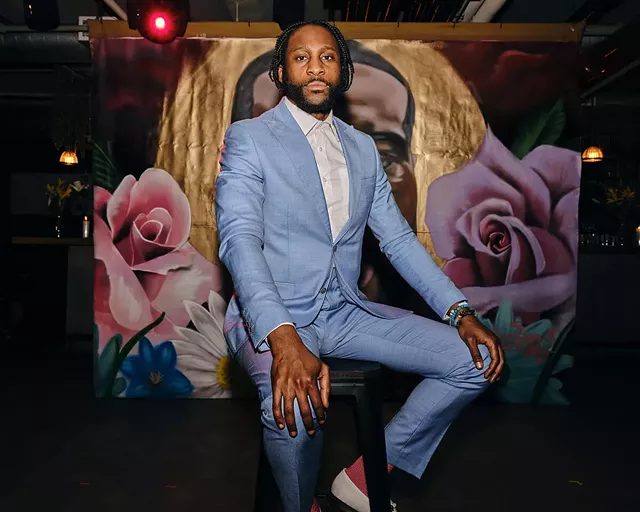 courtesy of Oluwaseye Olusa
Michael Mwenso
The Flynn
announced on Thursday that artist, musician and activist
Michael Mwenso
will guest curate this year's
Burlington Discover Jazz Festival
.
Mwenso previously played the 2016 and 2017 editions of the festival with his jazz, blues and African roots music ensemble,
Mwenso & the Shakes
. Along with co-founder Jono Gasparro, Mwenso also leads Electric Root, a collective of artists dedicated to producing music and events that celebrates music as a healing force, with a strong emphasis on Black music and art.
The role Mwenso will play as curator was outlined in the Flynn's press release: "As curator of Burlington Discover Jazz Festival, Michael will take the lead in shaping the 10-day festival from start to finish," the release stated. "He will ensure that the festival is a wide-ranging celebration of jazz music in all its forms."
The release clarified that while the festival will still be full of performances from local and international artists, Mwenso and Electric Root will also be focusing on arts education and discourse.
Mwenso, a protege of jazz great
Wynton Marsalis
, cut his teeth programing shows at the world-renowned London jazz and blues club Ronnie Scott's. Marsalis invited Mwenso to New York City in 2010 to be part of the team at
Jazz at Lincoln Center
. It was during that period that Mwenso & the Shakes were formed.
"We are elated to have the opportunity to share the ancestral gifts that this music brings to people," Mwenso said in the press release. "Healing, empowerment, and uplift... we look forward to this 10-day celebration of coming together!"
The 39th edition of the Burlington Discover Jazz Festival will be held June 3-12. For more information, visit
flynnvt.org
.
For more on Mwenso, Electric Root and their plans for jazz fest, be sure to check out the interview with Mwenso in the Soundbites column in the February 9 issue of
Seven Days
.