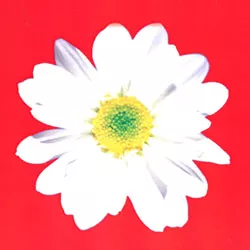 (Self-released, CD)
There is a certain romanticism implicit in staying up late and howling at the moon. While psychologists might suggest such behavior hints at a sort of emotional emptiness, it also has led to some of our most compelling art and music — for example, Frank Sinatra's In the Wee Small Hours of the Morning, for which Ol' Blue Eyes would never begin a recording session until at least 10 o'clock at night. Or take Tom Waits' Nighthawks at the Diner. The gravelly voiced anti-crooner recorded his boozy masterpiece in front of a live audience, late at night in a small L.A. studio, to capture the feel of a smoky jazz cabaret. Those two classics are but a small sampling of the brilliance born out of late-night/early-morning inspiration.
"People try all sorts of things in the studio to try and get that late-night vibe. The only way to do it is to do it," says Seth Eames of his latest collaboration with Michael Chorney, It Disappears. Recorded in the stark clarity of two very-late-night sessions this January, the album is a marvel of bleary-eyed artistry.
In a way, it's a follow-up to Eames' stunning 2008 solo effort, the Chorney-produced Two Moons Pulling Down on Me. Opener "Slow Down Blues" bears a similar, beautifully fractured feel. This shouldn't come as a surprise, given that It Disappears was ultimately the product of post-recording collaborations between the two in the wee small hours following the Moons sessions. But the results are equally striking.
Uniquely full in both tone and sly emotive heft, Eames' baleful, hollow-bodied voice seems the perfect vehicle for whiskey-soaked ruminations such as these. Over rambling, bluesy acoustic progressions, he howls at the moon like no one else.
Chorney's typically brilliant contributions are far more subtle, even when he takes the lead, as on a moody acoustic cover of Sun Ra's "I'll Wait for You." While he doesn't possess the same rich vocal bombast as Eames, his reedy delivery is nonetheless eerily potent. I assure you, you've never heard the tune quite like this.
It Disappears was recorded largely in one take. In some cases, the songs as they are heard here were the first time either musician had played them. Occasional clams and blemishes were intentionally left intact. But the result is a distinctly humanized, emotionally gripping and eminently enjoyable effort from two of Vermont's finest artists.