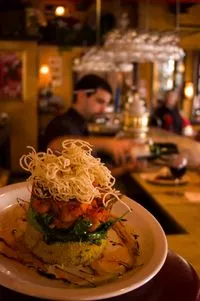 Ever wanted to have one of the prix-fixe steak frites dinners that exist at every great little bistro in Paris, but without leaving Burlington? During Restaurant Week, Leunig's allows you to do just that, for $35.
If beef steak isn't your thing, perhaps you'd prefer one made out of cauliflower. There's beef Wellington, too. Appetizers include Leunig's classics such as soup au pistou and onion soup gratinée. Indulge with housemade truffles or macarons for dessert.
To see the full menu or to learn more about Leunig's Bistro, click here.