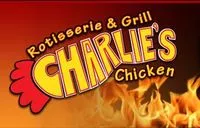 Vermont Restaurant Week isn't just about formal nights on the town. The menu at Charlie's Rotisserie & Grill proves that Restaurant Week can also mean awesome deals at casual favorites.
The South Burlington spot, better known as Chicken Charlie's, is offering two menus, a $10 lunch deal and a three-course $15 dinner. At dinner, start with one of Charlie's fresh, flavorful salads (we love his balsamic dressing), then get ribs, crisp rôtisserie chicken or an Angus burger. There are pies and cakes for dessert, too.
Click here to see the full menu or to learn more about this low-key Restaurant Week option.