It was the kind of scenario that has preoccupied mental health experts and policy makers in Vermont in recent years: On Sunday, September 7, state police found themselves at a log cabin off a dirt road in Eden with a man threatening suicide and holding a knife.
On several prior occasions, Vermont officers have killed distraught, armed individuals whom they had been summoned to help. In response, they've been criticized, mandated to undergo mental health training and instructed to call counselors to crisis scenes. The Vermont Department of Mental Health has funded 10 mobile mental health crisis teams to help police anywhere, any time.
Law enforcement apparently followed the proper protocol in Eden: Dispatchers quickly called for the Lamoille County Mobile Crisis Team, an arm of the county mental health agency, to assist police.
But for reasons they refuse to explain, the crisis team, based 20 minutes away in Morrisville, declined to come. Instead, they offered to meet officers at Copley Hospital, presumably to help 24-year-old Sean Francalangia after police had subdued and brought him in.
But that never happened. Troopers failed to talk down Francalangia, who stabbed himself repeatedly with a knife, even after he was shot with a Taser. By the time officers were finally able to pry the blade away, it was too late.
"It was a horrible event for everyone," Vermont State Police Major Walter Goodell said.
Lamoille County Mental Health Services Executive Director Savi Van Sluytman declined to answer questions about the incident, referring inquiries to director of behavioral health Michael Hartman.
Hartman would not explain why his counselors did not respond to the scene. He invoked HIPPA, the federal patient privacy law, and said his agency's practice is to withhold comment about specific incidents.
But others say the team's lack of responsiveness defies its central mission.
"That is certainly not the intention of our initiatives — they're all about having the 24/7 ability to respond to scenes," said Rep. Anne Donahue (R-Northfield), who spearheaded the creation of the crisis teams. "The idea is having them standing right by, helping police, talking to police — that's what we've been working towards. That kind of involvement is really critical when you're dealing with that kind of emergency. There have been so many incidents where the question has been, 'Why didn't police call the mental health crisis folks?' Police did the right thing. They reached out and got a response that said, in effect, 'We're not coming.' Meeting in the emergency room, that's not right, in terms of what we know can make a difference."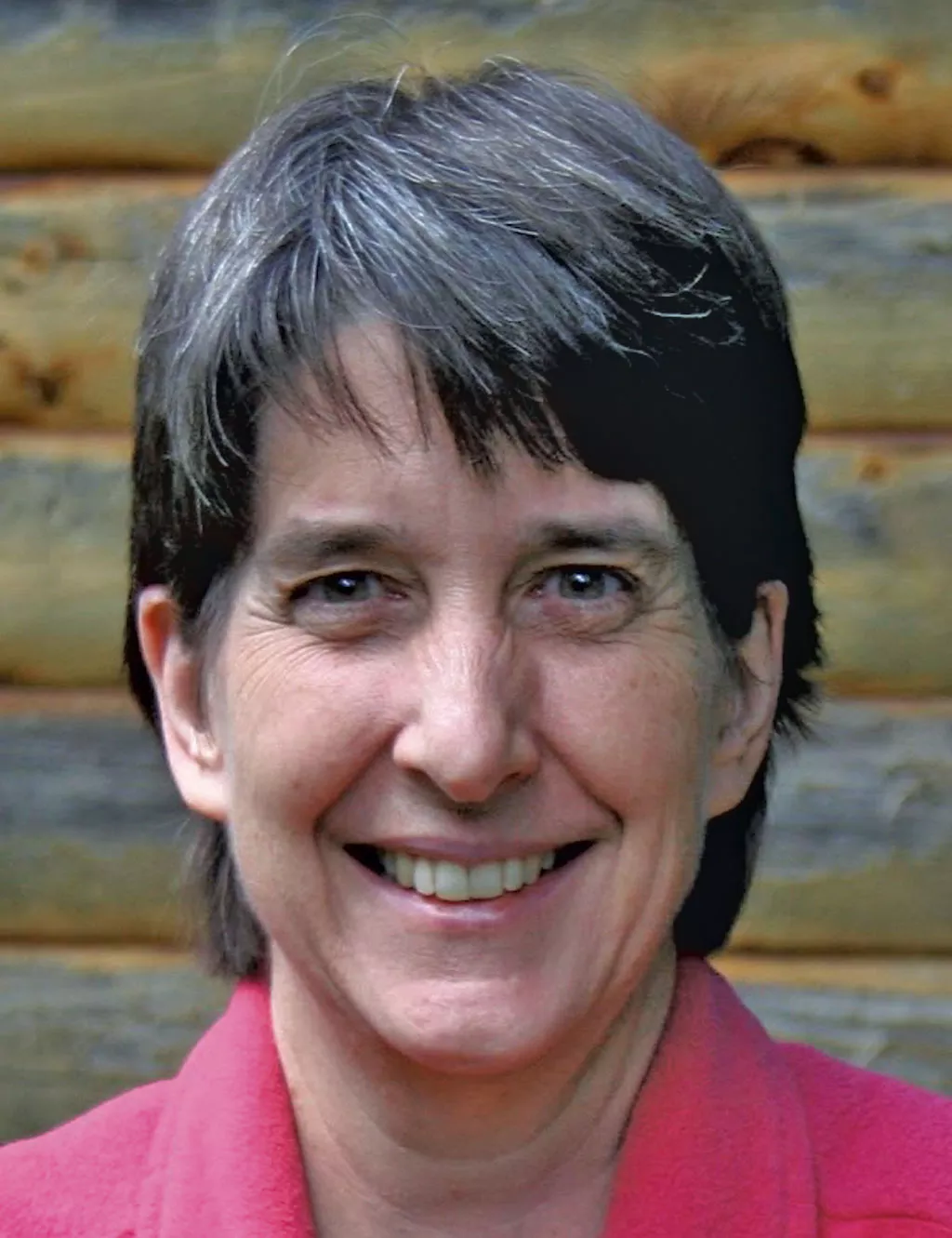 Hartman stressed that his counselors have good working relationships with police and routinely visit scenes when summoned.
"It's been really successful here," Hartman said. "The cooperation has been super. We hand off to each other."
Last week, Francalangia's father declined to discuss his son's death in detail, but said police officers tried to help the young man in his final moments. "The police that were here did everything they could," Eric Francalangia said.
When asked about the lack of a response from the crisis team, he said, "You bring up a point that merits discussion."
He declined further comment. His son's obituary says that Sean Francalangia "did everything he could to try to fix himself. Sadly, he lost an impossible battle."
Vermont, like the rest of the country, has in recent years started devoting more resources to treating mentally ill people in the community — in part to cut hospital costs.
Other factors accelerated the push here. Tropical Storm Irene flooded the state hospital in 2011, limiting the number of beds for psychiatric patients. And headline-grabbing incidents in which police killed mentally ill people — including a paranoid schizophrenic with a gun in the Corinth woods in 2006, an unarmed man suffering from seizure disorder shot by a Taser in Thetford in 2012, and a shovel-wielding man who suffered from delusions in Burlington in 2013 — led to funding for crisis counselors to help police resolve situations without using force.
Vermont's 10 designated mental health agencies receive $8.5 million a year for emergency services, including mobile crisis teams.
Lamoille County Mental Health Services launched its mobile crisis team in 2013 with more than $280,000 from the Department of Mental Heath. In its most recent annual report, the agency said it had six full-time members of the team, which provides round-the-clock coverage and often responds to simultaneous crises. The agency said those staffing levels allow it to provide "excellent crisis response" and "prevent pending crises from escalating."
Its brochure reads: "Some crisis teams in the past have seen people only in the office or in the community emergency room. With the development of our Mobile Crisis Team, we have the capacity to see people in their homes, in the community or almost any other site deemed useful and necessary."
That's how it works in Rutland, according to Mike O'Brien, who runs that county's crisis team. Thanks to an $85,000 increase in funding this year, his group responds to calls from family members, businesses or police who are managing mental health crises.
When the call comes, he said, they go.
"To me it's a dream come true. We wanted to do mobile crisis for a very long time. We have been so underfunded that we had to talk to everybody in the ER."
AJ Ruben, attorney for Disability Rights Vermont, said he has heard of some difficult situations in which a mobile crisis counselor was already with a patient at a hospital when he or she was called to a new crisis — and opted to stay put.
O'Brien instructs workers otherwise. "I told my staff, if you're seeing someone in the ER, you must leave that person," O'Brien said. "They're safe. Someone in the community might not be safe."
It was apparent to police from the initial 911 call that Francalangia was in jeopardy; he was threatening suicide.
Once inside the home, officers talked to family members and took positions out of direct view of the bathroom in which Francalangia had locked himself. Eventually, he walked out of the bathroom with a stab wound to his neck and the knife still in his hand.
Francalangia continued to stab himself. Troopers wrestled with him and eventually were able to break the knife blade away from the handle. By then, an ambulance had been summoned. It took Francalangia to Copley Hospital in Morrisville, where he was pronounced dead.
Donahue sits on a legislative advisory committee that oversees mental health policy. She said it should examine what happened in Eden. "I have a significant concern about the degree to which the Department of Mental Health is doing good oversight over the programs that it is funding," Donahue said.
Major Goodell declined to discuss Lamoille County Mental Health's response to Eden in detail, but stressed that his agency takes great care in deciding whether to summon counselors for help. Two lieutenant-level commanders are on call at all times to direct decisions at dangerous scenes, he said.
Still, situations aren't always resolved peacefully. In Duxbury last month, a man fired a gunshot from his home in the direction of a trooper who had been summoned to the house. A standoff ensued, and mental crisis workers and police negotiators were called to the scene, but were unable to talk the man into surrendering: He committed suicide.
Police will not bring crisis counselors, who are unarmed and not in uniform, directly into contact with a potentially violent person. But even if counselors have to wait at the edge of a security perimeter, they can advise troopers, according to Goodell.
O'Brien said his counselors are told to get as close to the scene as police officers deem safe.
"That could be sitting in a car with police where they are negotiating, or providing them with information and support," O'Brien said. "I would hope none of my staff would say, 'I'll meet you at the hospital.' There might not have been anything the crisis counselor could have done. But you don't know that."
The Vermont Suicide Prevention Center has a new website with hotlines, tips and information about preventing suicides. Visit vtspc.org.
The original print version of this article was headlined "Mental Health Crisis Team Failed to Assist Cops in Eden Suicide"