The executive directors who run Vermont's nonprofits are paid for their efforts.
The people who hire and fire them, however, are mostly volunteers. No database can calculate the value of the board members who function as organizational overseers of Vermont's nonprofit sector.
Generally, they are expected to give generously, help with fundraising or offer in-kind assistance — in law, accounting, engineering or education — that the organization would otherwise have to pay for.
Many do all of the above for nothing more than the satisfaction of knowing they are helping to improve local communities. Some boards meet monthly, others just quarterly, but the efforts still add up to hours of service in a state with more than 6,000 charitable organizations.
Finding those altruistic advisers is getting more difficult, according to Lauren-Glenn Davitian, executive director of Common Good Vermont. Many organizations have empty seats or overworked volunteers who have been coaxed into serving on multiple boards of directors.
"We have this kind of joke that there are 13 board members in Vermont, and they just circulate," Davitian said. "Because there are not enough."
There's no question Vermont has some "frequent fliers" when it comes to board service. We asked some of them to explain why they serve and what they've learned in the process.
Richard Marron, 80, Stowe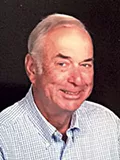 Day job: Former owner of the Town & Country Resort at Stowe; former Vermont legislator; former Stowe Selectboard member
Current boards: Vermont Low Income Trust for Electricity, the Manor retirement home, Stowe Electric Commission. Past boards: Northern Vermont Chapter of the American Red Cross, Central Vermont Adult Basic Education, Vermont Chamber of Commerce, Stowe Performing Arts, Stowe Area Association, Vermont State Colleges System
Lessons from the boardroom: "Some boards you get asked to be on because they think you are going to give money. Other boards you get asked to be on because you know somebody who was on the board or somebody knows you, and you don't always know how to say no."
People do seek out politicians to be on boards, according to Marron. Sometimes it's in the hopes that they can help with public funding or with interpreting regulations. Marron remembered being asked to serve on the Manor board when it was having major money problems. "We got the financing straightened out, and it's on relatively solid ground," he said. "That was kind of a fix-it thing."
David Blittersdorf, 61, Charlotte
Day job: CEO of AllEarth Renewables; founder of NRG Systems; commuter rail advocate and investor in self-propelled rail cars
Current boards: Vermont Businesses for Social Responsibility, Renewable Energy Vermont, Vermont Manufacturing Extension Center, University of Vermont Rubenstein School of Environment and Natural Resources. Past boards: Planned Parenthood of Northern New England, Vermont Public Interest Research Group, Net Zero Vermont
Lessons from the boardroom: Blittersdorf said getting older has increased his sense of urgency. He doesn't want to be involved in nonprofits that look like they are going to take "30 years to do anything. I want to do it a lot quicker," he said.
"There's a ton of nonprofits, and when you look at them, how many can effectively move the needle on things? It's not a lot. It takes a really skilled organization to do their mission. Also, being a business person, I want to see folks effectively use money and not waste it."
"I only join boards that are in line with my goals for the world, basically ... All the boards I've been on are volunteer positions. I believe those are the best boards. People are in it for the right reasons."
Kathy Schirling, 46, Burlington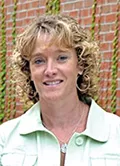 Day job: Director of marketing and community services at People's United Bank
Current boards: Sara Holbrook Community Center, RunVermont, Humane Society of Chittenden County. Past boards: Queen City Police Foundation
Lessons from the boardroom: "I grew up in a very loving family and had everything that I needed. Not everyone out there does. So we need to give back."
Schirling joined her first board when she was in her twenties and had two young kids. She brought her children to events sponsored by the nonprofits for which she volunteered. Her husband, former Burlington police chief Mike Schirling, often came, too, and served on other boards. Now their kids are 20 and 22. "Both my daughter and my son still come and help set up for various events that we do," she said. "We all need to ... teach our kids that they need to be active in the community and give back."
In addition to her job and board work, Schirling runs about 25 miles a week. One way or another, things get done. "I'm not sure there's any trick to it," she said. "We've always worked hard — get up early, work late."
Chris Miller, 50, Burlington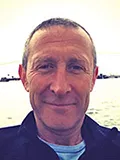 Day job: Social mission activism manager at Ben & Jerry's; former staffer for Sen. Bernie Sanders (I-Vt.)
Current Boards: CarShare Vermont, Vermont Public Interest Research Group, Vermont Businesses for Social Responsibility. Past boards: Greenpeace USA
Lessons from the boardroom: Ben & Jerry's encourages Miller to serve on boards, but he picks organizations that align with his personal beliefs. "The orientation of my career has always been one focused on being part of making change in the world. Not-for-profit boards really give me the opportunity to do that. And each board is a little bit different."
At Vermont Businesses for Social Responsibility in 2015, Miller, who was then vice chair of the board, had to help the chair manage the nonprofit during the eight months it took to hire a new executive director. "It was a time when it was required that I really step up," he explained.
Miller doesn't mind asking for money, even when people say no. "Fundraising is a journey," he said. "You want to engage people in the work, the mission. You want to keep them engaged, informed over time. If they say no once, certainly don't assume that that's no forever."
"I'm not just selling a widget. We're selling value to society."
Lisa Ventriss, 62, South Burlington
Day job: President of the Vermont Business Roundtable; former president of the Vermont Captive Insurance Association
Current boards: Greater Burlington YMCA, Vermont PBS, Greater Burlington Industrial Corporation, Cynosure. Past boards: Mercy Connections, University of Vermont, Lund, Vermont Center for Emerging Technologies
Lessons from the boardroom: Early in her career, Ventriss got some good advice. "I'm just so grateful for the mentor I had who said: 'It's not just about your job. It's about your role in the community and what you give in those environments.'"
"I think that if an organization has a strong reputation and is well regarded, then people want to serve on that board."
"I think it's important for the board to have a clear sense of what its role is, so that it doesn't get in the way of the executive to run the organization. So very clear job descriptions, if you will, for board versus management, and then having strong policies in place that pertain to fiscal policies and governance and those kind of guardrails for the organization."
Bill Schubart, 73, Hinesburg
Day job: Fiction writer; Vermont Public Radio commentator; cofounder of Resolution, Inc. and Philo Records
Current boards: Shelburne Museum, Vermont College of Fine Arts. Past boards: American Civil Liberties Union of Vermont, University of Vermont Medical Center, Vermont Arts Council, Vermont Symphony Orchestra, Vermont Folklife Center, Vermont Public Radio
Lessons from the boardroom: Vermont needs more young people to serve on boards and more diversity, according to Schubart: "It's not that they are not wanted, but most of the boards that I serve on are older white men and women. We don't teach civics ... We're not imbuing in our young people the sense that they do have an obligation to contribute to society, and that's a problem. There's a lot of young kids who make a tremendous amount of money very fast and don't even know what philanthropy is. They are actually trying to teach courses now in philanthropy for young millionaires."
"The real key to everything in the nonprofit sector is mission. If a leader is not delivering on mission, they need to be replaced. And the allegiance of the board has to always be to the mission, not the executive director."
Paul Bruhn, 71, South Burlington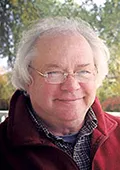 Day job: Longtime president and executive director of the Preservation Trust of Vermont
Current Boards: Vermont Council on Rural Development, Lake Champlain Islands Economic Development Corporation. Past boards: Smart Growth Vermont, Vermont Community Foundation, Vermont Natural Resources Council, Vermont PBS, Vermont Life magazine, Visiting Nurse Association of Chittenden and Grand Isle Counties
Lessons from the boardroom: "It's very interesting being an executive director of one organization but also serving on the board of other organizations."
"One of the reasons that serving on boards is fun and interesting and educational is that you get to meet lots of interesting people."
Preservation Trust board meetings always include a nice dinner, and people have a chance to get to know one another, which helps the board function, Bruhn said. "If you are on the other side of an issue from somebody and you don't know them, as in politics, you know, you can get mad. So that's been a really important aspect to our board."
Melinda Moulton, 68, Huntington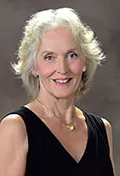 Day job: CEO/Redeveloper of Main Street Landing on the Burlington waterfront
Current boards: Planned Parenthood of Northern New England, Special Olympics Vermont, Vermont Main Street Alliance. Past boards: Vermont Businesses for Social Responsibility, Vermont Folklife Center, Audubon Vermont, Vermont Arts Council
Lessons from the boardroom: Moulton said she's lost track of the number of nonprofits she's helped: "It's been a 35-year career of serving on boards. I have a lot of energy. I'm an activist. I care deeply and profoundly about the future of our world and our children."
Moulton has fought for reproductive rights since she was a teenager. The battle continues with the possibility that a new U.S. Supreme Court justice could jeopardize the landmark 1973 Roe v. Wade decision legalizing abortion. "Here we are in this extraordinary time in our history where it's conceivable Roe could be reversed," she said. "I've got to be on the front lines."
Board members don't always agree on the best path to achieve goals, and compromise needs to be part of the job, Moulton said. "I've never been like, 'Oh, this isn't working; I'm going to leave. I'm going to take my ball and go home.' I'm always willing to do whatever we need to do to get to the other side."