Courtesy Images
Tim Ashe (D), Brenda Siegel (D), Scott Milne (R), Debbie Ingram (D), Dana Colson Jr. (R), Molly Gray (D), Cris Ericson (P), Jim Hogue (R), Meg Hansen (R)
The lieutenant governor presides over the Vermont Senate, but the office is largely a ceremonial one — unless the governor is incapacitated or unable to serve. In that case, the LG takes over the top job, as lieutenant governor Howard Dean did in 1991 following the sudden death of then-governor Richard Snelling.
The current incumbent, David Zuckerman, is running for governor, and numerous candidates are vying for the open seat. We asked each of them to respond to these two questions:
What sets you apart from the other candidates seeking this office?
If you were to become governor during your term, would you feel obliged to carry out the agenda of the governor you replaced?

Republican
Dana Colson Jr.
Courtesy Image
Dana Colson Jr.
Sharon • colson4ltgov.com
Owner of North Country Welding Supply, LLC
1. I am a native Vermonter raised on a farm with dual degrees in engineering and business. I currently own and operate North Country Welding Supply, LLC. I'm not a career politician or millionaire. However, my roots run deeper than their pockets. I am the candidate for change.
2. If I were to become governor during my term, my first obligation would be to all Vermonters. I would seek common ground wherever possible and strive to unite not divide Vermont. It's in our state motto "Freedom and Unity."
Meg Hansen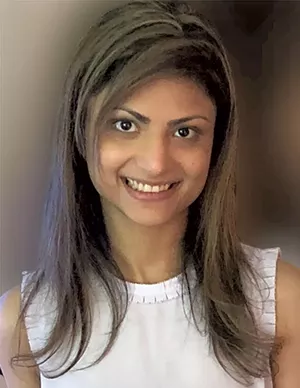 Courtesy Image
Meg Hansen
Manchester • hansenforvermont.com
Owner of a small communications firm. Prior to running, was the creator/host of a TV show on the YCN Network called "Dialogues with Meg Hansen."
1. I'm a bold advocate for center-right convictions, offering a vision of prosperity for middle-class families. An Indian American, I live in under-represented southern Vermont. With the British equivalent of a U.S. MD and experience leading a health policy think tank, I'm uniquely suited to help Vermonters recover from a pandemic.
2. I'm running for Lt. Governor for the reasons explained above, and not as a means to another political end. If a crisis were to elevate me to the governorship, I would prioritize maintaining stability in governance, and that would preclude upending my predecessor's agenda.
Jim Hogue
Courtesy Image
Jim Hogue
Calais
Actor, historian, farmer
1. I challenge the current protocols on COVID-19. I'm in favor of a state bank. I will get behind farmers to improve our topsoil, to capture and store stormwater to mitigate flooding, and to contribute to a working watershed. This will result in clean water and less flooding.
2. That would depend on what the agenda was. I wouldn't feel obliged to carry it out if I didn't think it was healthy, profitable or wise for the state. If he wanted to cut down all the maple trees, I wouldn't want to carry out that particular agenda.
Scott Milne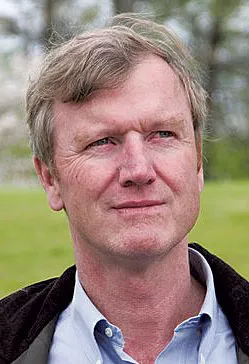 Courtesy Image
Scott Milne
Pomfret • scottmilne.org
President of Vermont-based Milne Travel
1. Now more than ever, Vermont families need leaders who understand the challenge of running a small business and creating and protecting good jobs. I am the strongest candidate for jobs and economic recovery, with a lifetime of experience growing a business and employing Vermonters.
2. I would not be obliged to work for policy goals that are not consistent with my core principles and beliefs regarding what is best for Vermont families and communities.
Dwayne Tucker
Barre Town
Self-employed contractor
Did not send answers by press time.

Democrat
Tim Ashe
Courtesy Image
Tim Ashe
Burlington • timashe.com
Vermont Senate president
1. I've helped lead Vermont through COVID-19 and have led passage of major legislation regarding racial justice, reproductive rights, the minimum wage, climate change, clean water, mental health, and gun safety. I'm ready on day one to assist the governor and guide the legislature to get us back on steady ground.
2. My first objective would be to stabilize the state in the wake of crisis and assure Vermonters that their government is in calm, steady hands. I'd then look to retool the budget and policy priorities by emphasizing common ground between the governor's and my vision for Vermont.
Molly Gray
Courtesy Image
Molly Gray
South Newbury • mollyforvermont.com
Vermont assistant attorney general, adjunct professor at Vermont Law School
1. I was born, raised and educated in Vermont. I've worked in Washington for our Congressman, Peter Welch, and around the globe to promote human rights. I have the experience we need in this moment to unify Vermont, lead us through this crisis and build a brighter future for our state.
2. If the worst happens and I'm called to serve as governor, my priority would be to provide stability and meet the immediate needs of Vermonters in their grief. I have the skills and experience to bring Vermont through crisis with clear-eyed leadership and a shared vision for a better future.
Debbie Ingram
Courtesy Image
Debbie Ingram
Williston • ingramvt.com
State senator for Chittenden County
1. I have the elected political experience to become governor if necessary; the best record on society's most urgent issue — dismantling racial injustice; the people skills to listen to everyday Vermonters' challenges and solutions; and the life experience to help folks through these troubling times and come out stronger.
2. No, I would not. I will run on the issues and policies I prioritize, making them clear to voters. Since the governor and lieutenant governor run separately and not as a ticket in the Vermont system, each official is then free to act according to their conscience when elected.
Brenda Siegel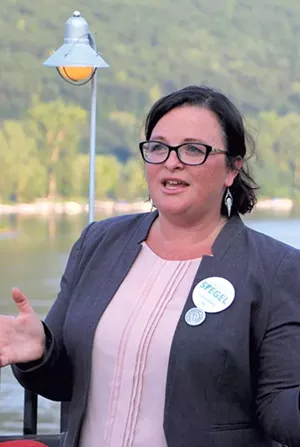 Courtesy Image
Brenda Siegel
Newfane • brendaforvermont.com
Teacher, policy advocate, small-business owner, single mom
1. I have faced adversity and turned it into action. I founded a project designed as a long-term economic driver following a crisis. It is time to work in partnership with Vermonters to build a path for marginalized and forgotten voices to have a seat at the table.
2. I would only become governor should Vermont experience a tragic loss. This would be a time for our state to heal from tragedy and create stability. We would have to look at the current administration and transition to a Siegel administration, being cautious to honor the reasons Vermonters elected that governor.
Cris Ericson
Did not send answers by press time.